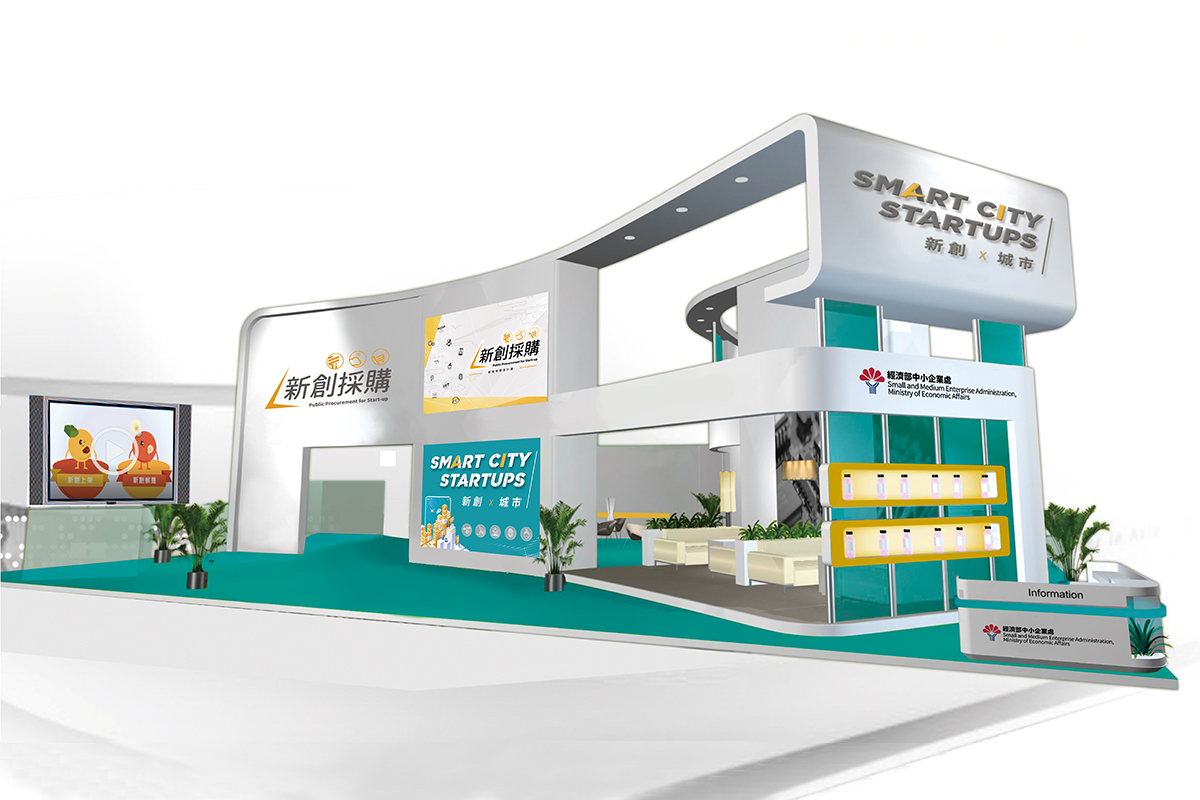 SMART CITY STARTUPS
feature
Welcome to "Smart city startups", a showcase of the government's use cases of innovative technology. This involves revolutions in five domains: intelligent environmental monitoring; immersive experiences; physical security and theft prevention; drones; public safety and fire control. There are 15 innovative use cases in total, including thermal imaging and screening systems; smart cloud lighting and management systems; 5G Mobile AI for imaging services; virtual exhibitions and online museums; IoT and drones; continuous and automatic monitoring systems. We endeavor to make our cities an easier and more comfortable living environment. We also wish to facilitate technological collaboration among startups from different countries, to contribution to the vision of smart cities that are creative, intelligent, and environmentally sustainable.
solution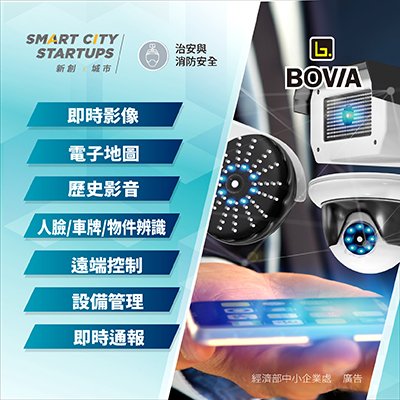 BOVIA CO., LTD.
5G Mobile AI cloud service solutions
Bovia provides 5G Mobile AI cloud service solutions for smart factory and smart city security. It supports mobile image 4K / 1080P high resolution ultra-low latency video transmission, mobile AI edge recognition, two-way audio evidence records, low-light environment shooting at night and high-security cloud system.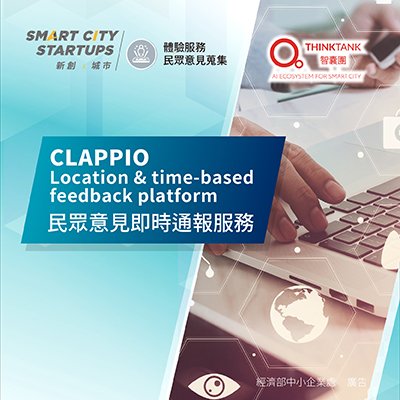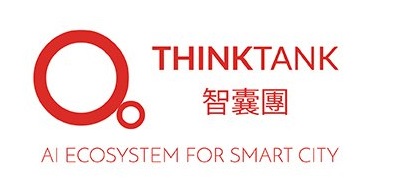 THINKTANK
CLAPPIO- Location & time-based feedback platform
CLAPPIO – Listening to you always. CLAPPIO is a no download, no login, anonymous feedback platform in real-time which maps happiness and sadness indicator fed by the customers/citizens anonymously through their mobile phones to understand how business/government assets are operating across the city. Features No need to install sensors around the city. We will track and report about your government office or business performance as long as you are on the map. We will help you collect valuable feedback and report to your business. We enable businesses and governments to constantly learn and adapt. CLAPPIO has the power to bring people together. CLAPPIO can be used to make a city 1. Energy efficient: Self-empowering citizens to monitor places. 2. Education & Employment: Self-expression with no complex surveys or questionnaires. 3. Urban Planning: Improve life in the city and develop the economic fabric. 4. Sharing & Collaborative City: We have reduced all the entry barriers so we get maximum sharing. 5. Well being: A happy citizen means a healthy city, where he is allowed to express himself freely.
Exhibitors
TOP