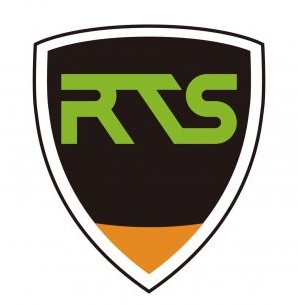 RT STREAM INTERNATIONAL CO.,LTD
Founded in October 2015, with expertise in the field of surveillance over 20 years.
Our mission is to make the world safer and the fighters less risky. We focus on law enforcement & security solutions and the trend of smart city.

RTS started off with the products of speed dome and recording body worn camera. In the wake of the trend of surveillance industry, the demand is changing.We are now specializing in live-streaming technology.

With over 20-year experience, our R&D team put devotion into developing 4G body worn devices and total solution including customized Cloud server platform. Our total solution is applied in a wide variety of fields which is related to surveillance with live streaming.

All series of devices are equipped with the highest-performed Ambarella CPU and the highest-leveled Sony image sensor. We will carry on developing the best multi-functional products and service to our customers and collaborated partners.
Live Mobile Surveillance Total Solution
4G Emergency Response Total Solution
[4G Live Mobile Cam Smart Ranger - F01 + iCommander Cloud Platform]
Multiple devices in one: (Smart Ranger combines all functions below together)
●supplementary lighting
●GPS Tracker
●Walkie Talkie
●Life Detector
●Recorder
●4G Router

Top 6 Highlights:
●Real-Time Hi-Res Low Light Video
●Dynamic Grouping Voice Switchboard
-Audio Monitoring/ Push-To-Talk/ Hand-Free Conference/ Broadcasting
●Dual Mode Positioning
-Indoor Wi-Fi Location / Outdoor GPS+LBS
●Multifunctional Alarm
- SOS/ Fall Detection/ Task Countdown/ Low Battery Warning
●Interactive Light & Sound Search
●iCommander Task Management – Check In / Out Mode
Also support extended wired camera as below
Low Lux Cam/ Thermal Cam/ Pinhole cam/ Snake Tube Cam
Customized total solution for different in-field applications.
Integration with variety of IoT applications: AI/ Bluetooth headset/ portable ECG solution/ drone etc.
Our product is 100% designed and made in Taiwan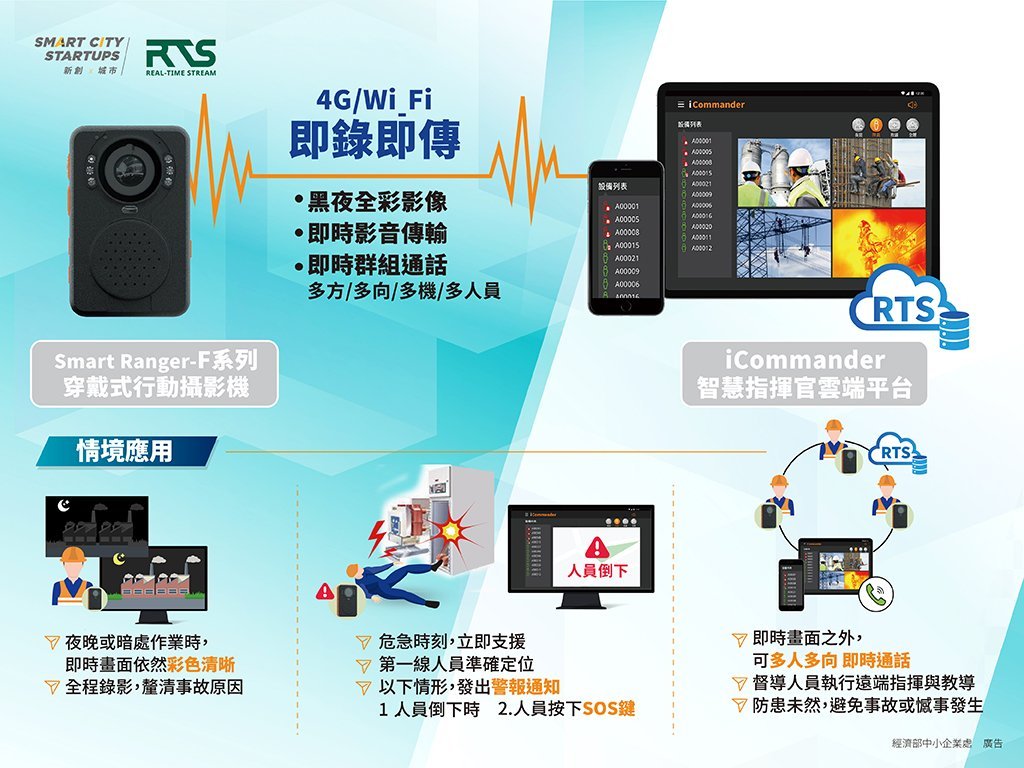 Download