Department of Transportation,Taoyuan City, Taiwan
The "city of national gateway", need to create internationalized transportation service quality, grip the pulsation of global transportation, develop new thinking about transportation, and continuously develop new business of transportation.
Move toward the idea of "humanistic, safety, convenience, and excellence", and further to achieve 6 policies of this DEPARTMENT: "diversified transportation planning, sophisticated transportation management, matured transportation facilities, excellent road quality, convenient parking management, and electronic administration".
To cooperate with central government policy, so as to accomplish the consistency of transportation administration, to propel various important transportation constructions, actively improve transportation, satisfy demands of the public, enhance living quality and generate excellent transportation environment, as well as plan out vision of ideal future transportation in accordance with transportation demands, social economic conditions and regional environment in the City.
Smart Signal Control Technology
Currently, Taoyuan is implementing the smart signal control plan in Daxi and Dayuan. With the use of AI automated detection and identification technology and AI algorithms, a timing plan most suitable to the current traffic flow is calculated to dynamically relieve traffic congestion. Application of AI technology includes image recognition, timing calculation, and predictive management, so as to generate the most efficient dynamic transportation management resolving traffic congestion. Under Taiwan's mixed traffic flow and complex traffic environment, said design can maximize efficiency of road network usage.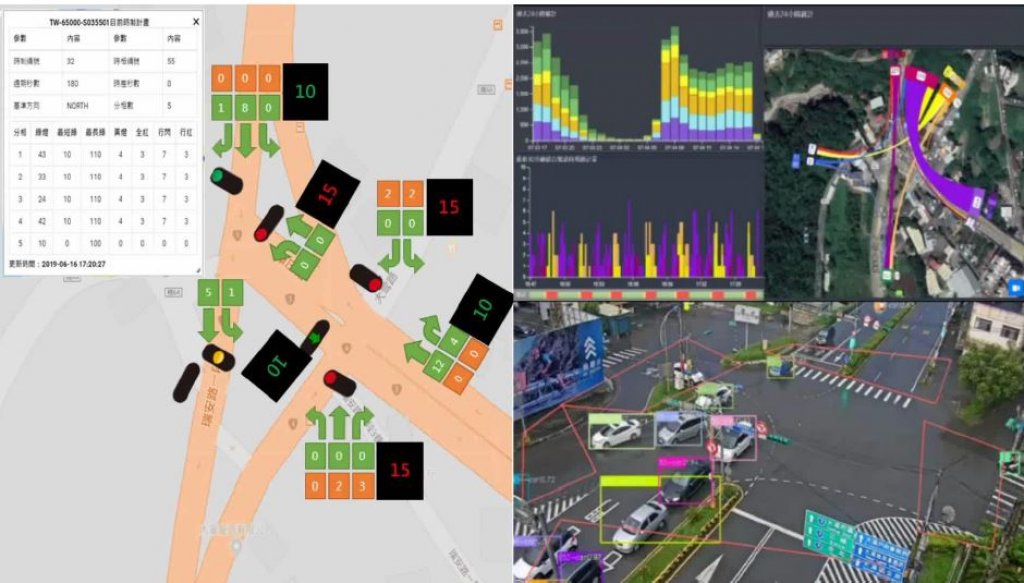 Download

Solutions