Department of Transportation,Taoyuan City, Taiwan
The "city of national gateway", need to create internationalized transportation service quality, grip the pulsation of global transportation, develop new thinking about transportation, and continuously develop new business of transportation.
Move toward the idea of "humanistic, safety, convenience, and excellence", and further to achieve 6 policies of this DEPARTMENT: "diversified transportation planning, sophisticated transportation management, matured transportation facilities, excellent road quality, convenient parking management, and electronic administration".
To cooperate with central government policy, so as to accomplish the consistency of transportation administration, to propel various important transportation constructions, actively improve transportation, satisfy demands of the public, enhance living quality and generate excellent transportation environment, as well as plan out vision of ideal future transportation in accordance with transportation demands, social economic conditions and regional environment in the City.
Within Taoyuan City, diverse shared transport modes have been developed, including public bikes, shared motorcycles, and cars. The public can choose the type of transport modes to rent by the distance and fares, then pay by electronic payment cards (EasyCard, iPASS Card) or mobile phone. Development of vehicle sharing not only enhances efficiency of space usage and lowers the rate of private vehicle ownership, but also helps the city reach their carbon reduction goal for sustainable development. Currently, there are 9,030 public bikes available for citizens at 354 locations in Taoyuan City. As for shared motorcycles from GoShare and iRent, there is an accumulated number of 2000 motorcycles. In addition, 100 iRent cars are available for rental services in the City.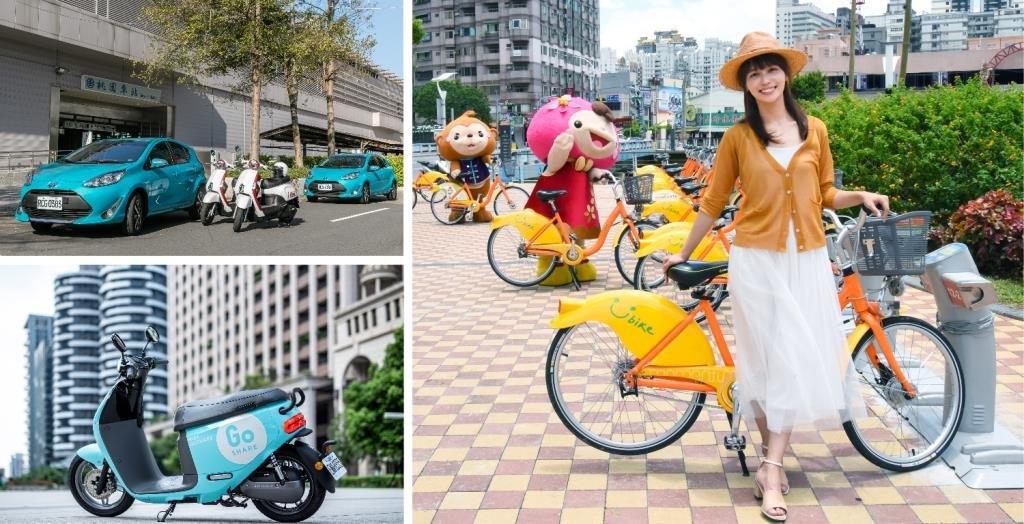 Solutions