INTERNATIONAL CLIMATE DEVELOPMENT INSTITUTE
ICDI, together with ICLEI Kaohsiung Capacity Center (ICLEI KCC), co-launched the
''2019 Global Smart Solution Report: City Challenges and Innovations'' during COP24 and the 2019 Smart City Summit & Expo. This report, building on the momentum of Taipei Smart City Summit & Expo 2018 (SCSE), aims to showcase selected smart city achievements around the world.

 During COP23, global and regional leaders have issued the Bonn-Fiji Commitment, signifying the strong commitment and intention of local and regional leaders working in partnership with all levels of government to achieve the Paris Agreement. With the vision to put the commitment into practice and live up to sustainable development goals, this report outlines the diverse urban challenges that cities have faced and further provides an overview of practical solutions applied to achieve their goals of inclusive, safe, resilient and sustainable human settlements.
Main issue: Poor water quality in Auckland's beaches

Solution: Check Before You Swim — The Safeswim Program

From February to November 2017, Auckland Council and Watercare worked in partnership with Surf Life Saving Northern Region and the Auckland Regional Public Health Service to upgrade the 'Safeswim' program.
Safeswim provides a fully-integrated web and digital sign platform of advice for beach users, allowing them to 'check before they swim' and make informed decisions about when and where to swim.

- Water Quality Prediction with Multi-data
Safeswim now combines real-time data on the performance of the wastewater and stormwater networks with predictive models, underpinned by validation sampling, to provide forecasts of water quality at 92 swimming sites around the Auckland region. The water quality predictions take into account rain intensity, duration and location, as well as tide, wind speed
and direction and sunlight. Data from rain gauges around the region are fed into the system to ensure the current prediction reflects actual/observed rainfall. Water quality predictions are automatically overridden if sensors - at pump stations and Engineered Overflow Points on the wastewater network and at key points on the stormwater network - detect overflows that
are likely to cause a public health risk at time when models hadn't predicted poor water quality.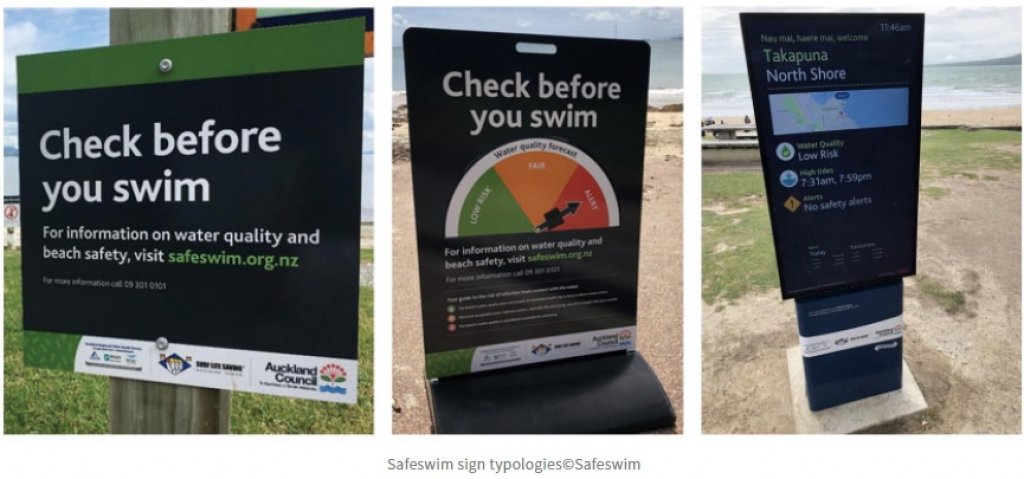 Solutions