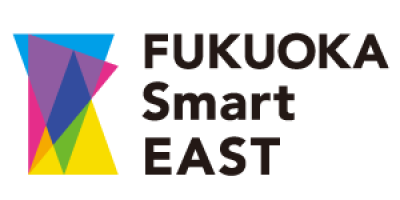 Fukuoka Smart East
Fukuoka City has played a key role as gateway to Japan for the rest of Asia for more than 2,000 years. Its close proximity to the continent gives Fukuoka a geographical advantage as a business location since it is very easy to make one-day trips to major cities such as Taipei, Shanghai and Seoul, etc.

Being endowed with an abundance of young talent, convenient access to its center via compactly connected urban functions such as its port and airport, reasonable business cost, and the lower price and property rent levels, Fukuoka has a number of competitive advantages over other Japanese cities.

Through its designation as a "National Strategic Special Zone for Global Startups and Job Creation" in 2014, Fukuoka has been hard at work to transform itself into the world's most startup-friendly city. Fukuoka is a city with pioneering spirit, striving to find solutions for social issues by utilizing deregulation measures under the special zone scheme.
Evacuation PoC using automatic translation tools
As part of the Fukuoka Smart East initiative, Fukuoka City, Fukuoka Directive Council, and other organizations conducted a demonstration experiment to show this advanced technology to the community.

Demonstration Summary:
The demonstration began with an imaginary disaster scenario that required residents to evacuate. Both foreign and local residents used an automatic translation tool called Kotozna Chat on their smartphones to receive and send communications about the evacuation. Kotozna Chat is the first translation tool in Japan that connects with SNS platforms.

Participants at the Hakozaki Community Center were sent messages about the disaster and evacuation orders in Japanese. There were 31 non-native Japanese speaking participants from 16 countries who each received the evacuation message in their native language. They evacuated to a public hall that was the designated shelter area. Then, participants were able to use the automatic translation chat tool to communicate with one another about exchanging evacuation supplies.

Building the Future of Fukuoka
To succeed, the project needs contributions from local community members, field experts, and those who are passionate about cutting-edge technology that will solve social issues. If you have any ideas or suggestions for the Fukuoka Smart East initiative, please don't hesitate to contact us at this address:SmartEAST.HUPB@city.fukuoka.lg.jp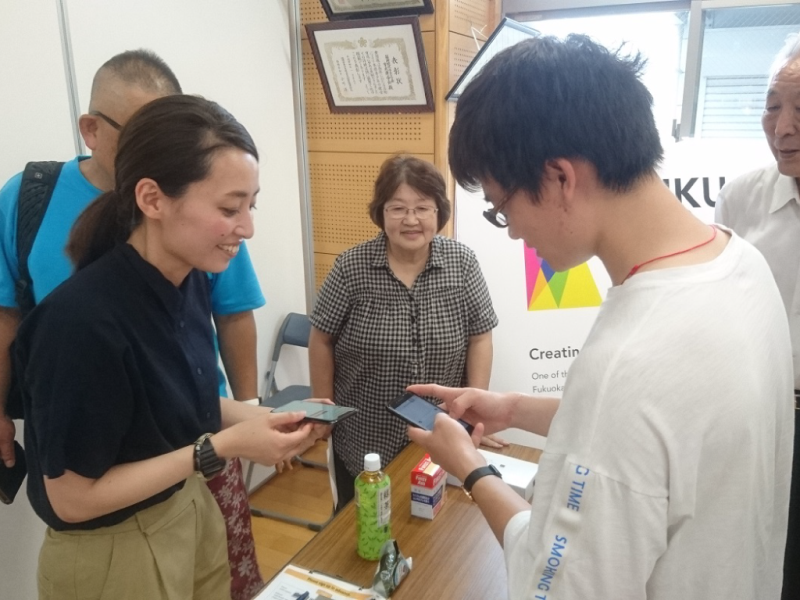 Download

Solutions