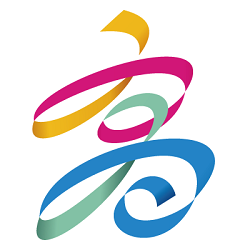 Kaohsiung City Government
The Kaohsiung City Government highlights 3 "A" (Anytime, Anywhere, Anyone) as the goal of smart government service to its citizen. Every citizen can obtain the corresponding services needed at any time and any place. To achieve this goal, it is necessary to promote strategies through 3 "I", including deploying a complete "Infrastructure", simplifying the service process of public affairs through the "Integration" of information resources across governmental agencies, and providing value-added application of "Innovation services".
Kaohsiung owns international sea and air dual ports and abundant scientific and technological resources to welcome all kinds of cooperation between the innovative technology industry and the municipal government. By taking Kaohsiung as a test field, we can realize the local development of scientific and technological innovation applications.
Kaohsiung City Emergency Ambulance Cloud Networking
In order to increase the efficiency of the 119 system, the Kaohsiung City Fire Bureau have completed the APP for the Kaohsiung City since 2016. In 2017, we have integrated among the hardware and software subsystem in 119 system to link the mobile dispatch system with tablet computers and to enhance the 119 electronic-fleet-systems. After one year, we also last to setup the 119 database management about emergency and mobile medical service and achieve the goal of integration. In the project, it apply the controlled telecomunication radio-frequency device for 119
system to connect the GIS system with the caller message to accurate for dispatching and maximize the possibility on rescuing.
The Kaohsiung City Fire Bureau would be devoted to share and exchange the real-time medical records of the wounded took by the ambulance with the Kaohsiung Emergency Medical Operation Center by the TEMSIS platform. Furthermore, by using the data interoperability of emergency medical service simultaneously on both sides, we would carry on the vision of the cross-regional emergency medical collaboration,and build the safety homeland environment with intelligent and disaster preventing.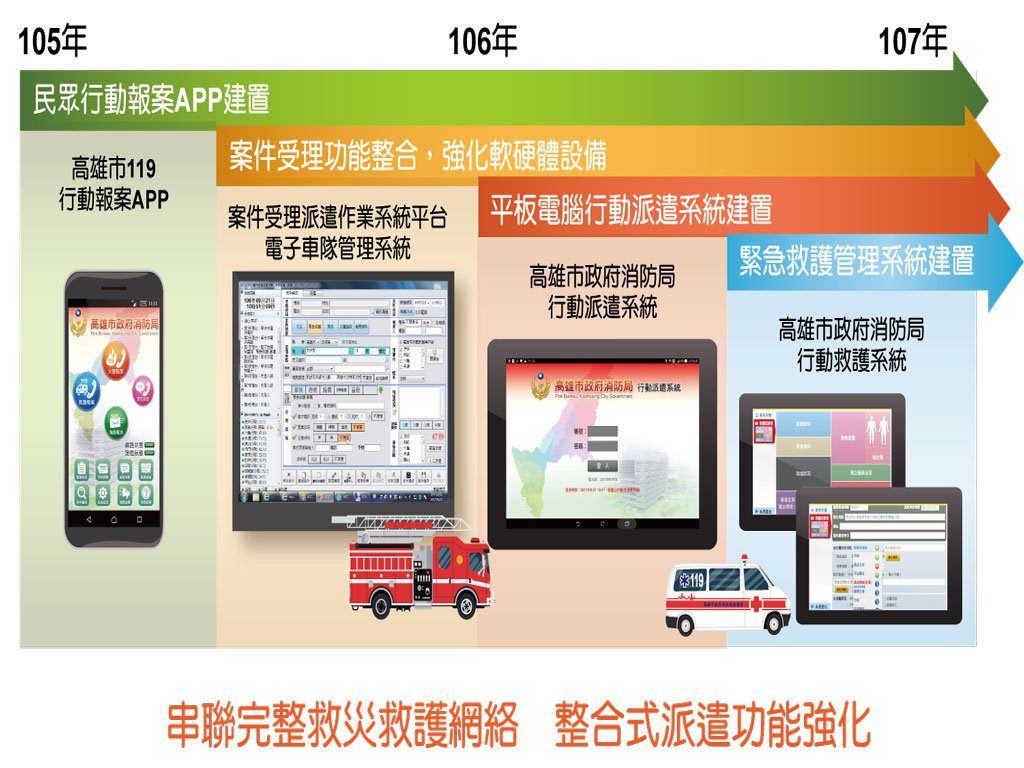 Solutions