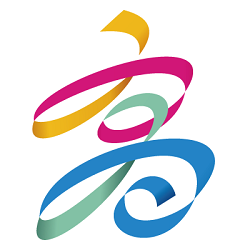 Kaohsiung City Government
The Kaohsiung City Government highlights 3 "A" (Anytime, Anywhere, Anyone) as the goal of smart government service to its citizen. Every citizen can obtain the corresponding services needed at any time and any place. To achieve this goal, it is necessary to promote strategies through 3 "I", including deploying a complete "Infrastructure", simplifying the service process of public affairs through the "Integration" of information resources across governmental agencies, and providing value-added application of "Innovation services".
Kaohsiung owns international sea and air dual ports and abundant scientific and technological resources to welcome all kinds of cooperation between the innovative technology industry and the municipal government. By taking Kaohsiung as a test field, we can realize the local development of scientific and technological innovation applications.
Kaohsiung 5G Smart Street Light Demonstration Project
Testing 5G technologies in areas of high traffic flows:
1. Demonstrative 5G installation: Install 5G microcells on street lights for verification.
2. Smart street lights: The smart street lights provide road safety monitoring and recording, real-time vehicle flow and vehicle type analysis, no-parking and limited-time parking alert, license plate recognition, pedestrian flow analysis, air quality monitoring, and digital bulletin board application.
3. Smart parking: This function analyzes license plate numbers and records parking time using license plate recognition.
4. Student arrival/departure identification: This function identifies students' arrival at and departure from school by collecting data from the e-cards carried on them.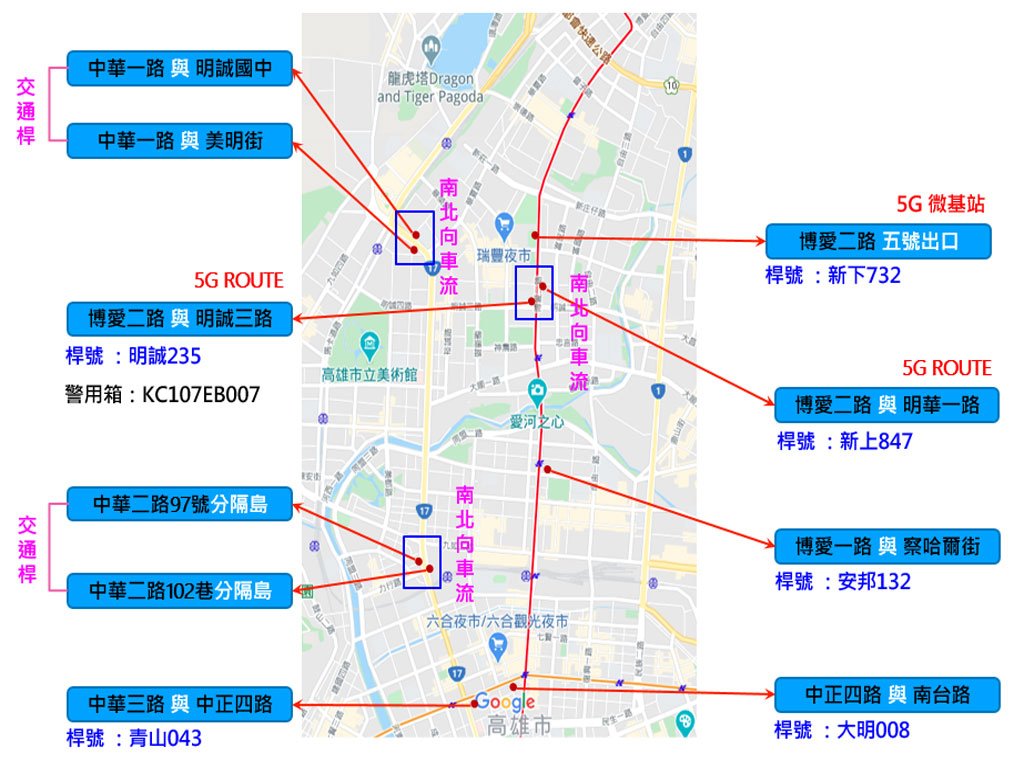 Solutions