iMobile Mind
iMobile Mind have very professional, skillful R & D Team focus on the integration of new
mobile technology, mobile application, and mobile security. There are many over 15-
year experience of software engineers who developed mobile enterprise applications. We
accepted with 5G, IOT, Beacon, GPS, RFID, Camera of innovative mobile technology.
ISAI 5G APP Security Platform
ISAI 5G Enterprise APP Platform
ISAI is a powerful mobile security and the integration platform, which includes APP portal,
Mobile middleware, Security Push Gateway, APP management, and Device Data Security
functions. After implementing ISAI, enterprises could provide many mobile applications of
integrating original e-system for staffs and managers to work conventiently anytime and
anywhere.
Product Benefit :
• Save 70% development time, cost, and manpower of designing Native APP of iOS and
Android.
• Prevent employees from leaking corporate confidential information through personal's
mobile devices.
• Validate identifications of users by machine's ID of users' phones.
• Support MIS to delete remotely the data of ISAI APP form user's mobile devices.
With these powerful functions,ISAI APP Platform has enhanced mobile security and APP
management for enterprises.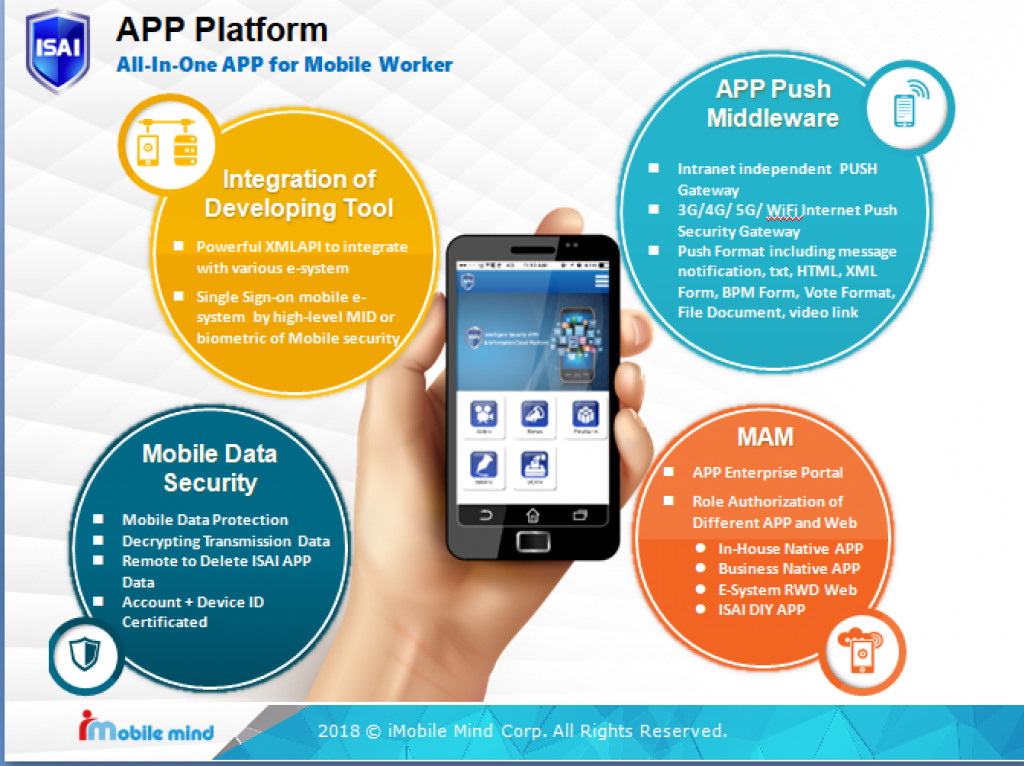 Download