System Integration Promotion Alliance
The System Integration Promotion Alliance (SIPA) brings together the best technology in Taiwan to find the strongest partner projects around the world. Our target is to accelerate access to new southbound countries such as Thailand, Vietnam, Malaysia, Indonesia, India, as well as Central and Eastern Europe and emerging markets. Across six areas, including Smart Transportation, Smart Healthcare, Smart Security, Smart Energy Conservation, Smart Agriculture and Smart Education, the SIPA platform brings together relevant partners to accelerate solutions. With the rapid growth of smart technologies including artificial intelligence, cloud computing, and the internet of things (IOT), the amount of new total solutions grows at an ever-increasing rate. Taiwan plays a central role by spending billions in research and development. SIPA has successfully assisted lots of stakeholders to achieve the digital transformation.
Smart manufacturing is not simply automated manufacturing systems but an optimal use of a variety of technologies in manufacturing, such as IoT, big data, cloud computing, ICT, AI and other technologies. Through the increase in integration and connection between supply chains and production lines, smart manufacturing pursues precise production, lower costs, waste reduction, and more business model innovation. We are here to introduce you Servtech and Let-Win. Servtech provides customized smart manufacturing solution applying its AI powered IoT upgrade and knowledge platform. Let-Win's smart signal light and management solution can allow you to monitor and keep track of manufacturing operations, status of equipment, production and operation time.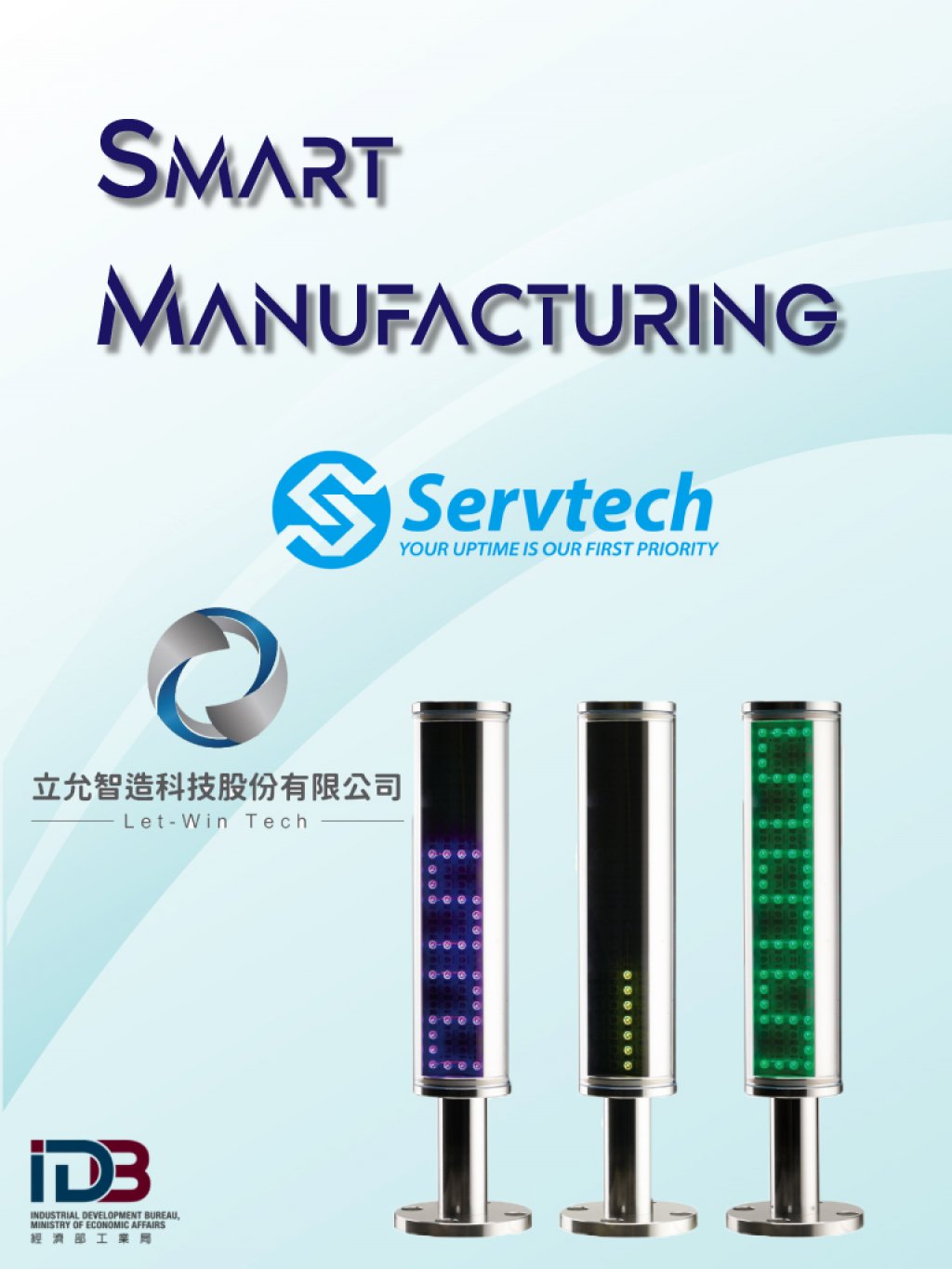 Download

Solutions