Department of Economic Development, Taoyuan
Taoyuan is a industrial city , which output value ranked 1st in Taiwan and population of 2.26 million. Industries and population in Taoyuan City are growing rapidly. Meanwhile, Taoyuan City Government set up Green Energy Promotion Office in Febuary,2018 in order to implement the energy transition , promote energy policies and facilitate renewable energy development, with the three goals including "improving renewable energy installations", "improving power use efficiency " and "strengthening local governance capabilities".
Taoyuan City Government has promoted public institutions, schools, private houses, factories, etc to construct solar photovoltaic system, subsidized solar photovoltaic system and guided high electricity users to install renewable energy facilities. As of November, 2020, The cumulative capacity of renewable energy in Taoyuan City has reached 570MW, of which solar energy is 337MW,which is the largest in the northern Taiwan and 64 times before Taoyuan City has been elevated to special municipality status since 2014.

Taoyuan City Hutoushan Innovation Hub
Hutoushan Innovation Hub connects with domestic and international startup ventures, all the industrial parks in Taoyuan City to promote the Smart IoT Technologies and Self-driving Vehicles related industries. To expedite the development of Innovative industries and also lead local manufacturing industries to upgrade and transform in order to enter the automotive industry chain and international markets of IoT application and smart manufacturing technology.
Self-driving Vehicles Training and Developing Center - provides complete smart transportation solutions, providing closed self-driving training fields, HD maps for self-driving vehicles, self-driving simulation training systems, smart roadside equipments, international-level AI deep learning equipments, etc. The park is equipped with a 5G environment, providing vendors to develop various innovative applications here, and providing a 5G vehicle road cloud test environment to improve the smart transportation park.
IoT Cyber Security Center - Provide IoT Security Test Platform and supports the development of three industries, Autonomous Vehicles, Cyber Security, and Smart Manufacturing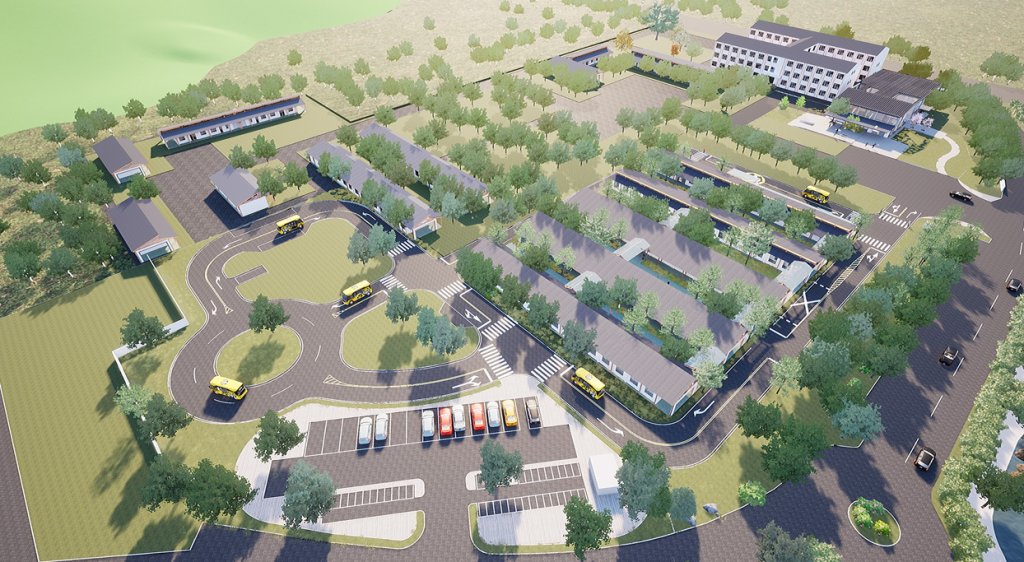 Download

Solutions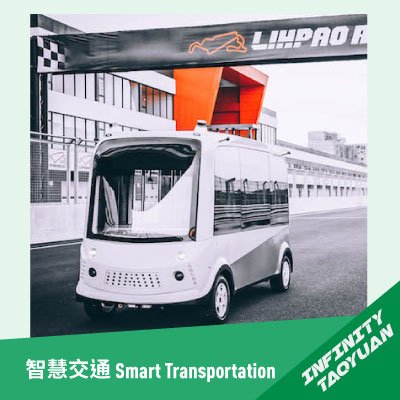 Department of Economic Development, Taoyuan
334 0
Smart Transportation
Autonomous Driving System and Operation in Taoyuan
Established in 2018, Turing Drive develops autonomous driving systems and applications, harnessing deep learning, sensor fusion, heterogeneous computing, and dynamic control technologies. Turing Drive's solutions can be applied to various types of vehicles, including public services, off-highway, and special-purposed vehicles. Turing Drive has been testing in Taoyuan City since 2018. From Agriculture Expo, Taoyuan MRT train depot, to open roads near MRT A17 station. Turing offers the following products and professional services: - Autonomous Driving System] Co-Development and Licensing - In collaboration with Turing Drive Partners - Route and Trajectory Planning - Localization and HD Map - Obstacle Avoidance - Object and Feature Perception - Dynamic Control - MaaS and AV Operation - V2X - X-by-wire - Edge Computing - Testing/Evaluation/Simulation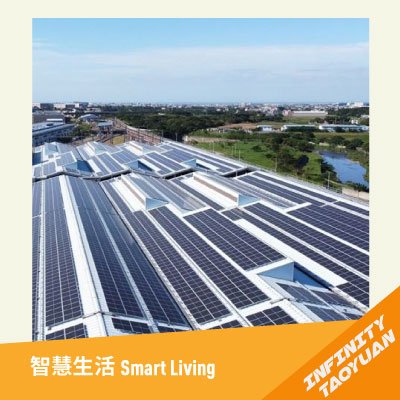 Department of Economic Development, Taoyuan
Smart Green Energy Applications
Taoyuan City Government has extensively promoted the construction of renewable energy facilities, and has also diversified the use of green energy as a smart application for disaster prevention and rural regeneration. 1.Largest Solar Energy Public Institutions Case in Taoyuan Build 5.5MW solar photovoltaic system in Luzhu and Qingpu MRT Machinery Factory. 2.First Solar Energy Graveyard in Northern Taiwan Build 3.16MW solar photovoltaic system on 3 graveyards. 3.Energy System for Disaster Prevention Install fuel cells, energy storage facilities and UPS at a shelter, in Fuxing District, which can provide electricity for more than 72 hours in the event of a power blackout. 4. Green Energy Demonstration Rural Construct solar photovoltaic system, wind power system, fuel cells and energy storage facilities at a rural, in Longtan District, for providing electricity demand, and also build wind-solar street lights.