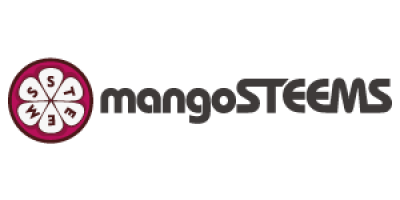 mangoSTEEMS Taiwan
【Building Forefront Educators and 21st Century Learners】
mangoSTEEMS Pte Ltd. was setup with the goal of addressing the growing needs of the K-12 market in innovative and effective digital education solutions in the area of S.T.E.E.M.S.(Science, Technology, Engineering, English/Languages, Mathematics and Social Studies).

By bringing cutting edge, innovative and research-based educational solutions to schools, and empowering teachers to drive digital transformation through innovative professional development programs. We bring our vision of "empowering every child with the knowledge and skills to succeed and excel in the 21st century and beyond" to life.

We focus on children's cognitive, core literacy and skills development. We introduce cutting-edge and innovative educational solutions for educational institutions and assist teachers, students, and parents to accomplish the objective of "Holistic & Literacy-Oriented education.
mangoSTEEMS Universe (Gamified English learning system)
We motivate children to learn and love English!
mangoSTEEMS Universe is an online platform offering English learning through books and songs. With customizable speaking exercises and progress tracking teachers and parents are always up to date. Students get motivated in a variety of ways, making it an excellent resource for everyone.

【For Students: Learning Journey】
✔Various learning activities and materials
✔Discover fun ebooks and exciting music videos
✔Speaking practice to improve pronunciation and fluency
✔Engaging awards system for self-learning

【For Teachers: Teacher Dashboard】
✔Create assignments based on teaching needs
✔Speaking quizzes auto-assigned and scored by AI
✔Detailed reports for monitoring students' learning progress
✔Teacher feedback and bonus for students

【For Parents: Parent Portal】
✔Monitor children learning progress and usage
✔Award children with extra bonus
✔Strengthen parent-child interaction
✔Review of children's learning progress and ability
✔Connect school and home learning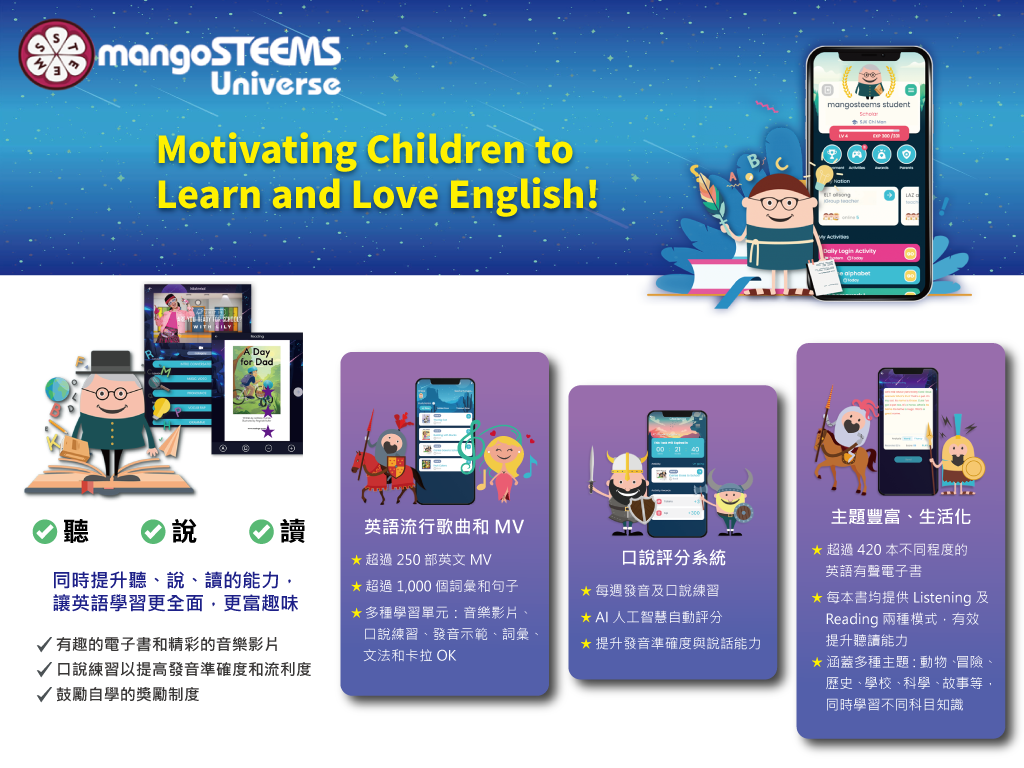 Download