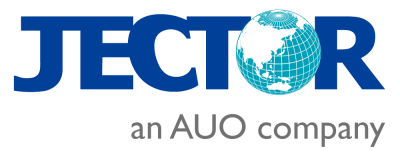 JECTOR Digital Corporation
JECTOR Digital's grand opening ceremony was held in Marriott Taipei on May 5, 2021. We're thankful to long-term clients and partners for their continuous support of JECTOR. JECTOR Digital Co., Ltd, is a subsidiary of AUO Display Plus, focusing on the integrated sales and customer service of smart education, business, public broadcasting, and control centers.
AUO Display Plus is a subsidiary of AUO, providing sales and customer services for general and public information displays. AUO is a leading manufacturer of industrial and commercial application panels. AUO has more than 20 years of professional experience, and provides service and a complete product line for customers around the world.
JECTOR Interactive Flat Panel Display
Interactive Flat Panel Display
A Premium 4K Interactive Panel with Built-in Android
A simple, convenient, all-in-one dynamic collaborative tool for Board room. Meeting room. Huddle room.Training room. Classroom.
Latest android technology with built-in flash storage
Easy to navigate on screen floating tool bar
Anti-glare/Non-reflective Tempered Glass

Premium 4K Display
S-series applies IPS 3840*2160 Pixel 4K UHD monitor to ensure high quality resolution.

Freely Switch
S-series' dual system allows users to switch between Android and Windows (OPS PC opt.)

Floating toolbar
With only two fingers, users can easily call out for the smart floating toolbar under any interface and device.

Plug and Play
All platforms including iOS, Windows and Android devices. Multiple USB, HDMI , Mic , Front bottom IO ports, Built in SPx2.

Front Amplified Speaker
High power amplified speaker brings you impressive surround sound performance.

HDMI CEC
Compatible devices to control screen functions like power and volume. E.g. a soundbar. 4K video output.

Wireless Mirroring
built-in wireless(2.4G/5G) quad-window mirroring function is able to display up to 4 different sources.
Connect your laptop, tablet or smartphone to the new JECTOR S Series and instantly share your screen wirelessly without the need for external devices or cables. TRANSCREEN EXPRESS allows users to connect to their new JECTOR S Series with multiple devices and share screens with anyone on the network.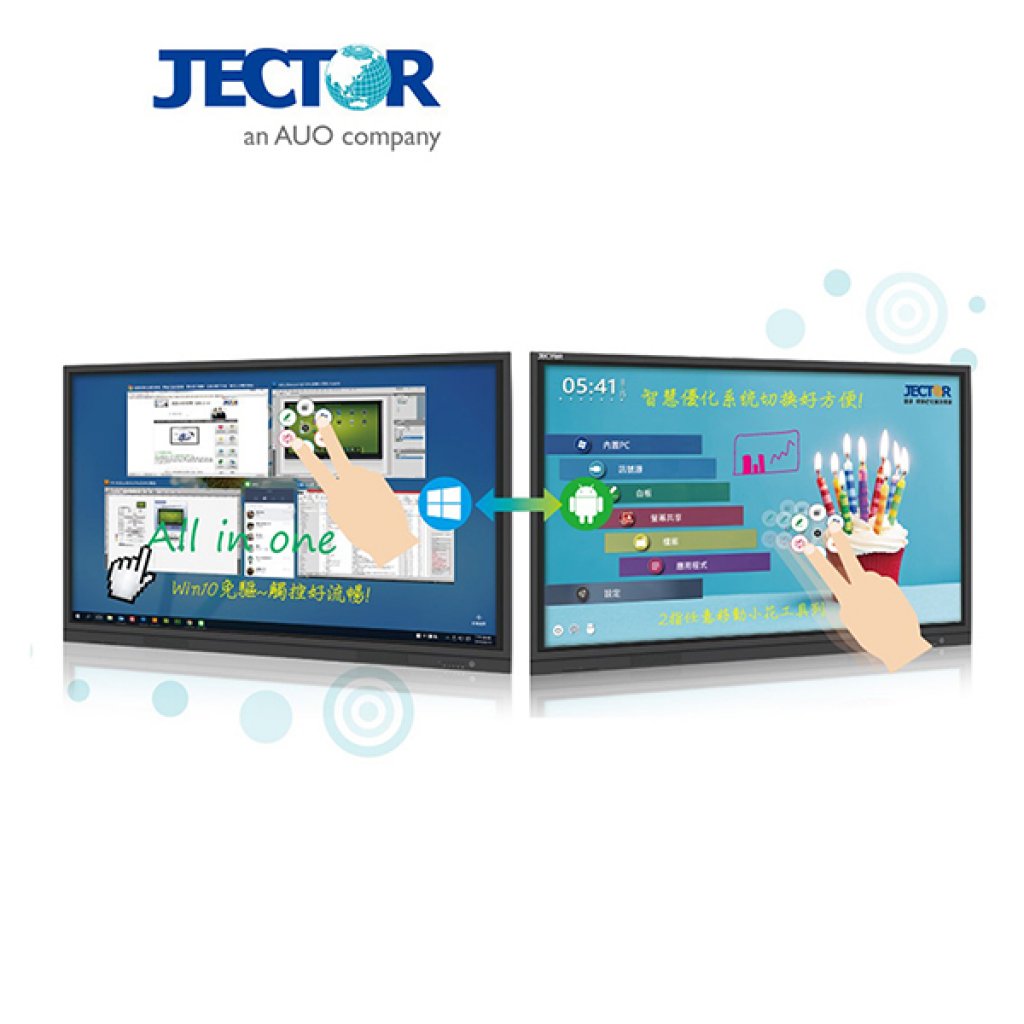 Download