DIGITAL WALLONIA
feature
The ICT platform for Wallonia offers more than 4500 players (companies, research centers, schools,…) active in the digital transformation of Wallonia. 5 major themes of digital strategies driving economic growth through pioneering research and a strong digital sector, digital economy for business and industry, enhanced digital skills for all new generation of open public services, high-speed broadband and new technologies for smart & connected territory.
solution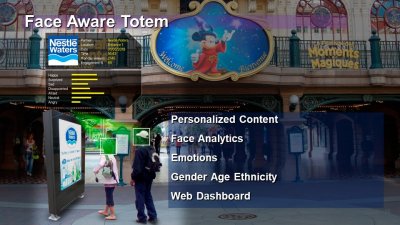 386 1
Smart Transportation
Signage EQ
Signage EQ combines traditional information kiosk / signage displays with face AI to provide insights on the audience: number of people, attention, emotions, engagement, gender, age, ethnicity. All AI runs on the Edge, inside the kiosk. Privacy is respected: no faces nor any other personal data are stored. The face characteristics are used to adapt the content & the experience to the audience's demographics & feelings. Underpinning Signage EQ is a proprietary dataset of diverse faces that enables to create AI models that make predictions with the same accuracy independently of the person's age, gender, and ethnicity. The kiosk learns what content to display to what audience based on the emotions/attention/engagement expressed and stores this data to provide rule based content targeting. (US patent pending)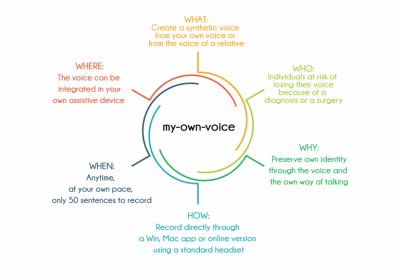 My Own Voice
Voice bank with my-own-voice Our voice is one of the most dominant element of our personality. Even though the advance of technology has highly improved the quality of life for people suffering of voice impairments, most people who lose their voice must accept to start speaking with a standard digital voice used by other speech impaired persons as well. The change in voice and the loss of uniqueness may affect how these people perceive themselves and their own identity.
Exhibitors
TOP