Sidec Sdn Bhd
feature
Sidec is tasked to nurture digital talents and narrow the digital divide in Selangor. It also aims to accelerate Selangor startups to become regional tech icons. By empowering Selangor businesses and the digitalisation of SMEs, Sidec promotes digital investment and inspire emerging technologies to thrive in Selangor.
Provide education or incentive for startups to become investor ready and encourage sme to adopt digital for their business. We have organise several programme to achieve the objective such as Selangor Accelerator programme, SME Digitalisation Matching Grant and etc.
solution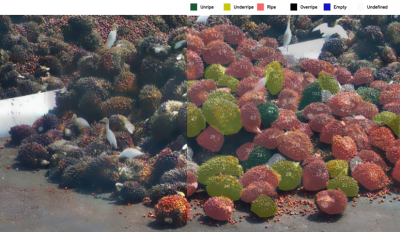 Oil Palm Fresh Fruit Bunches Automated Grading System
Binsho Automated Palm Oil Fresh Fruit Grading System enables effective quality control to take place in the upstream of the oil palm supply chain. Designed to be implemented in a standard palm oil mill setting, our system captures the incoming supply, and return a grading report within minutes. This allow grading to be performed at a much higher sampling rate, cut the grading time by 80% and reduce the man power requirement at the grading ramp.
Exhibitors
TOP