Center for innovation and incubation, Chang Gung University
feature
Chang Gung University (CGU) has very well practical experiences in technology development, transfer, industry-university cooperation, innovation and incubation. In recent years, in line with government policies, the CGU Innovation & Incubation Center has been set up to provide innovation and entrepreneurship education, new venture guidance, and teacher-student startups services, and strive to cultivate innovative and entrepreneurial talents to serve the country.By providing resources such as cultivation space, technical value-added, fundraising, product-market evaluation, matchmaking testing, and verification, the Innovation and Incubation Center of CGU has become the cradle of new ventures, reducing the costs and risks in the initial stage of entrepreneurship and R&D, creating an excellent cultivation environment, and improving opportunities for new ventures to succeed.
solution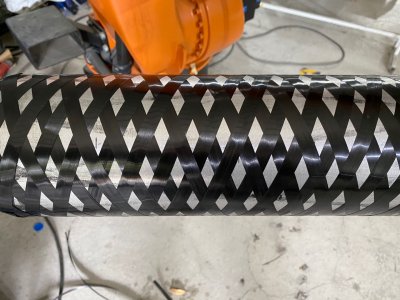 276 0
Smart Energy Saving
Pressure resistance and lightweight solutions for high pressure storage containers
FOYOT is a research and development team with the carbon fiber composite material "winding and laying" forming process as the core; so far, it has invested in research and development and has successively obtained two national invention patents including "automatic robotic arm composite material processing process and equipment". The yarn process is used to make carbon fiber coils to produce "carbon fiber wound composite pressure vessels", which can be used for various types of gas storage, improving the existing traditional steel cylinders such as heavy weight, poor weather resistance and low storage efficiency, which can be widely used in industrial and the medical field; continue to develop ultra-high pressure gas storage containers to meet future hydrogen energy-related needs.
Exhibitors
TOP