Startup Terrace
feature
As part of efforts to transform Taiwan into a leading innovation service provider in the Asia-Pacific region, the SMEA, MOEA has established a major international startup hub, namely Startup Terrace, at the site of the former Universiade athlete's village in Linkou, New Taipei City.
Startup Terrace is the Iconic International Startup Campus in Taiwan and focuses on seven main types for PoC: Smart services; smart healthcare; environmental sustainability; smart living; smart office; smart devices; and smart transportation. Linking industrial supply chains and PoC areas, which surround within a 2 km radius, Startup Terrace assists startups to test product technology through PoC areas, and serve as a backing for subsequent business model development and model experience output.
In 2021, the application qualifications have been relaxed, the PoC area of Startup Terrace sincerely welcomes new startup partners to apply and we can build a micro future city.
solution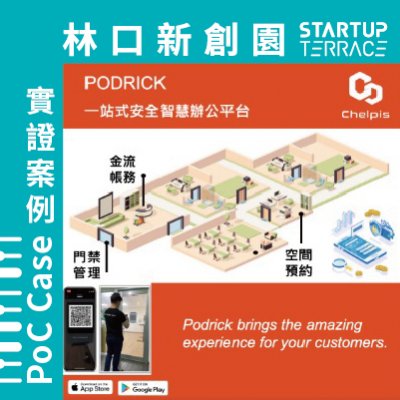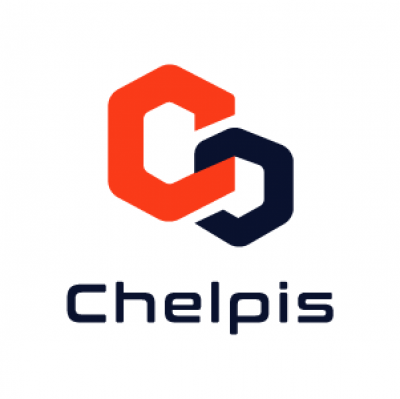 CHELPIS
Podrick coworking space management software
Podrick is a new generation smart office assistant, helps client to build a modern workspace. Podrick support the following exciting features: 1. Upgrade exist access control system, without spend amount of money on the facilities. You can open the door with your smart phone today. 2. Enable your client to book rooms by themselves, and all records and bill will store in Podrick. 3. Support online payment and invoice system. Podrick will save you from handling frustrating accounting flow. Podrick has helped executive team of StartupTerrace over a year. Now Podrick has served more than 5k members and 10k up bookings.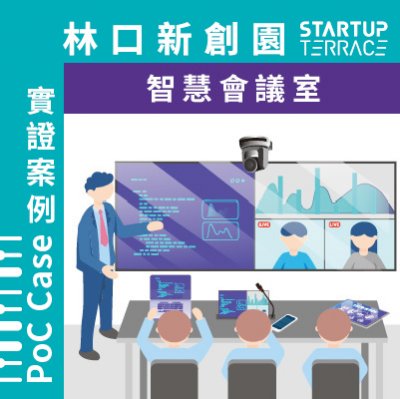 BXB Electronics Co., Ltd.
Smart Conference Room Solution
With AV over network, cloud, and system integration, BXB constructed a smart meeting room for video conferencing, creative thinking, and comprehensive digital management. It effectively enhances the communication efficiency and brand influence of corporates. .Video conferencing: features smart image-tracking, crystal-clear audio, and excellent video quality as a face-to-face meeting. .AV distribution system: integration of video wall, one-touch projection, and A/V control, offering the interactive and immersive meeting experience. .Environmental control: easily control the A/V equipment and electricity via a tablet. It also features APP door access and online reservation, making the room management smarter. .Live-streaming & recording: simultaneously record and live stream the employee training, meeting, product release, and many more events to the world.
Exhibitors
TOP