SYSCOM computer engineering Co.
Syscom, established in 1975, is Taiwan's "the best representative of information services provider". The company provides professional services, including system integration services, IT consulting, outsourcing services, maintenance, training and education and software / hardware selling, to enterprises and the government to build the IT mechanism in their operation. In the past decades, Syscom's territories comprise smart city, banking, securities, insurance, healthcare, government, telecommunication, and manufacturing industries, and have gained excellent reputation among our customers.
In recent years, it has invested in advanced research and development of solutions such as cloud computing technology, artificial intelligence, Internet of Things, big data analysis, blockchain, smart cities, and information security and so on. The results have been fruitful and are deeply impressed.
NETCenter IT Infrastructure Management Center
NETCenter is an integration and management application, which provides various management functions, like: fault, configuration, accounting, performance and security. All connections and network equipment are under control, you won't disconnect any network connection, then figure out the problem.
Our innovative features are:
1. No need to install a front-end application. No add-ons are need. Remotely manage via Web Browser.
2. Provides Auto-Discover and Topology and automatically generates an L2 Topology.
3. Supported Protocols: SNMP v2C/v3, Telnet, FTP, SMTP and ICMP. NETCenter manages all equipment that supports CLI (Command Line Interface).
4. Provides professional customized services to satisfy enterprise IT infrastructure management.
Smooth and stable networks are affected by the rate of information exchange, also it's an important symbol of an enterprise. Almost all enterprises use multiple vendor's equipment. In conclusion, NETCenter can reduce TCO and increase ROI.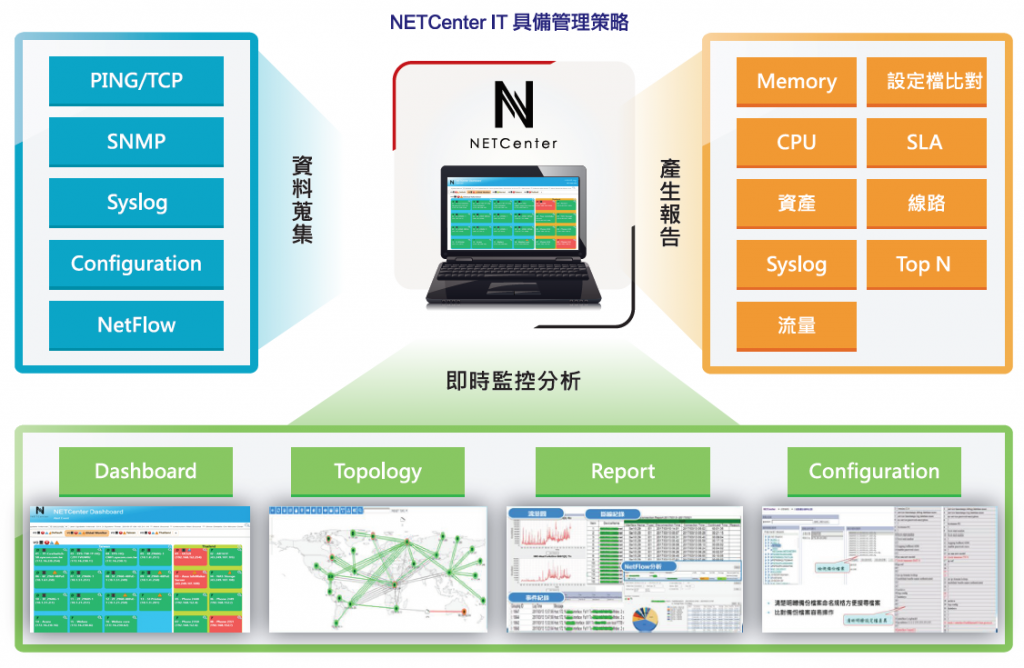 Download

Solutions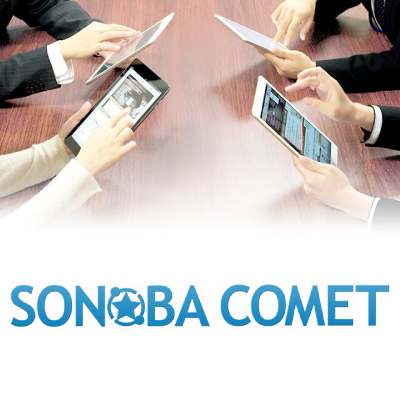 SYSCOM computer engineering Co.
SONOBA COMET
SONOBA COMET is a paperless conference system using tablet computers. Simple, no complicated operation or preparation required. Convenient, one-person operation, all participants can be expressed simultaneously. Information security, delete the information after the meeting. SONOBA COMET" is a product that has been positively received and implemented by a wide range of customers in different industries and business categories, such as banks and brokerages, IT companies and music-related companies, and public institutions like universities and hospitals. As a communication tool, it is performing well not only in meetings but also in various other scenes such as presentations for operating activities, training and seminars, and telemedicine.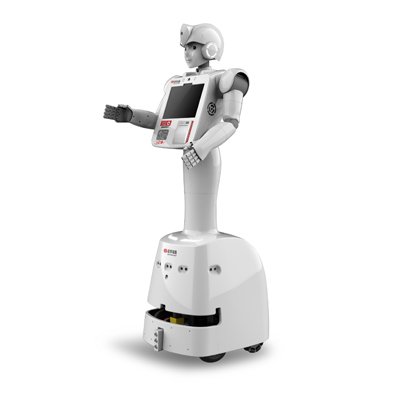 SYSCOM computer engineering Co.
Smart Service Robot Ayuda
Smart service robot Ayuda is the latest fourth-generation robot released by Syscom Computer. Ayuda provides more convenient service functions for corporate and government customers. Ayuda is 100% Made in Taiwan (MIT) and integrates robot components, mobile platforms, facial recognition, human detection, voice recognition, voice and video chat, self-learning map search and navigation, and much more. Aydua stands above the competition. Syscom continuously analyzes expert knowledge and experience from many industrial sectors including policing, retail sales, banks, hospitals, large-scale exhibition spaces and events, government, and the public sector. Through AI robot services, we assist people and provide customized intelligent services. Ayuda is also working aborad, at CIJ Corporation of Japan, and has appeared on NHK TV, Kanagawa TV, and Shijiu News. Product features 1. Customized hardware 2. Customized software 3. Ergonomic design that's convenient for operation, allowing adults to easily operate 4. Primary functions include: indoor indexing navigation, facial recognition, voice chat, ticket printing, remote control, video conference, automatic charging, medical face mask detection, body temperature detection, product promotion, AI big data product recommendations, mobile payments, QR CODE scanning, slow signing and receiving medicine.