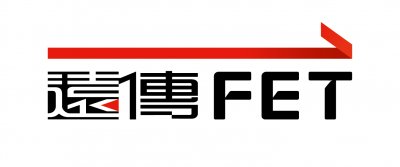 Far EasTone Telecommunications Co., Ltd.
Far EasTone Telecommunications (FET) is a leading company in Taiwan which provides ICT integration and digital application services. FET has intensively invested in 5G network infrastructure and other advanced technologies. FET's aim is, through Big Data, AI, IoT and other digital applications, to not only lead the digital transformation, also to create 5G IoT ecosystem. By customizing industrial solutions such as Smart Manufacturing, Smart Medical, Smart Transportation, Smart Retail, and Smart City applications, FET assists corporate customers to transform and upgrade. FET is the best choice of 5G service partner for enterprises and government units.
FET uses the latest 5G technology to reduce the time difference of long-distance real-time images by 10 times, and the screen display is more real-time. At the same time, combined with IoT Internet of Things technology, mobile medical services are moved, so that medical care is no longer restricted to fixed places. FET cooperates with three major medical centers to demonstrate the 5G remote diagnosis and treatment plan, and hopes to strengthen the shortage of partial specialist doctors and solve the problems of rural residents The inconvenience of going out to see a doctor. FET promotes the progress of the medical industry with 5G strength!
Solutions