Pointdidi Innovative Co., Ltd
Pointdidi Innovative technology is an consumer electronics company, that focuses on smart projection and combines projection with smart homes to make life smarter and more convenient.
The company's business philosophy is "green energy, intelligence, performance", focusing on DLPTM projector development and design, including business, education, home, mobile projection and other fields, committed to "business excellence, education quality, home smarter, Life is more technological!"
We are committed to continuously develop high-quality smart products so that consumers can enjoy the interaction and fun of the products!
Motivation of the field experiment plan: to replace small-screen touch navigation equipment such as elevators, MRT station advertisements, museum guides, etc., and to solve interactive smart education equipment for kindergartens, primary schools and above.
etc. Product features:
.Small size, easy to carry, easy to install.
.Easy to transfer navigation content (WiFi, Bluetooth, 4G SIM).
.The virtual projection touch screen can be wiped with alcohol at any time without worrying about damage to the touch screen, and no burden on epidemic prevention.
.No consumables, easy maintenance.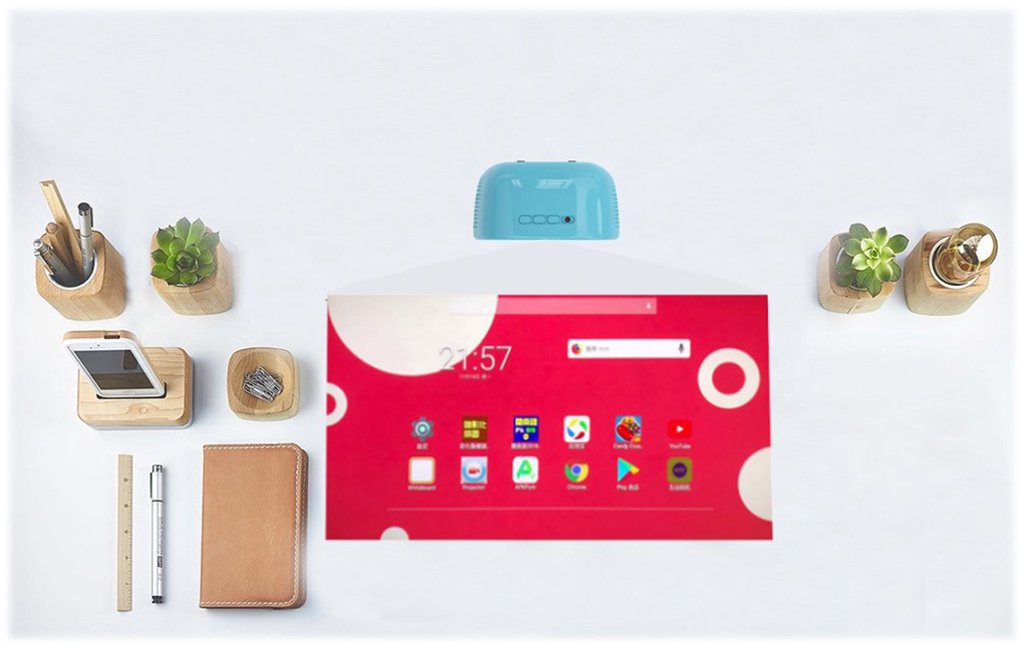 Download