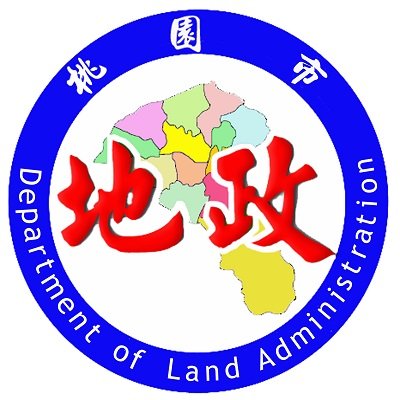 Department of Land Administration,Taoyuan City
Department of Land Administration including one director, 2 deputy directors, one chief Seretary and 3 Senior Executive Officer.There are 13 units in our organization, it divides to 9 Sections And 4 offices, including 9 Sections:Land Cadaster Section, Land Value Section, Land Use Section, Land Rights Section, Land Readjustment Section, Survey Section, Zone Expropriation Section, Taoyuan Aerotropolis Developing Section, Land Information Management Section, and 4 offices:Administration Office,Personnel Office, Accounting Office,Civil Service Ethics Office.
Department of Land Administration, Taoyuan APP
Since 2016, we have provided the "Department of Land Administration, Taoyuan" APP service to facilitate citizens to inquire about certain land business information. It includes the current land value and land prices (including value-added tax calculations), progress inquiries on registration and measurement cases, and announcement of registration cases Inquiry, new and old land construction number query, and the code name of land section query, etc. other service functions. We also innovated the member-exclusive services to provide advanced members with maximum efficiency of land services.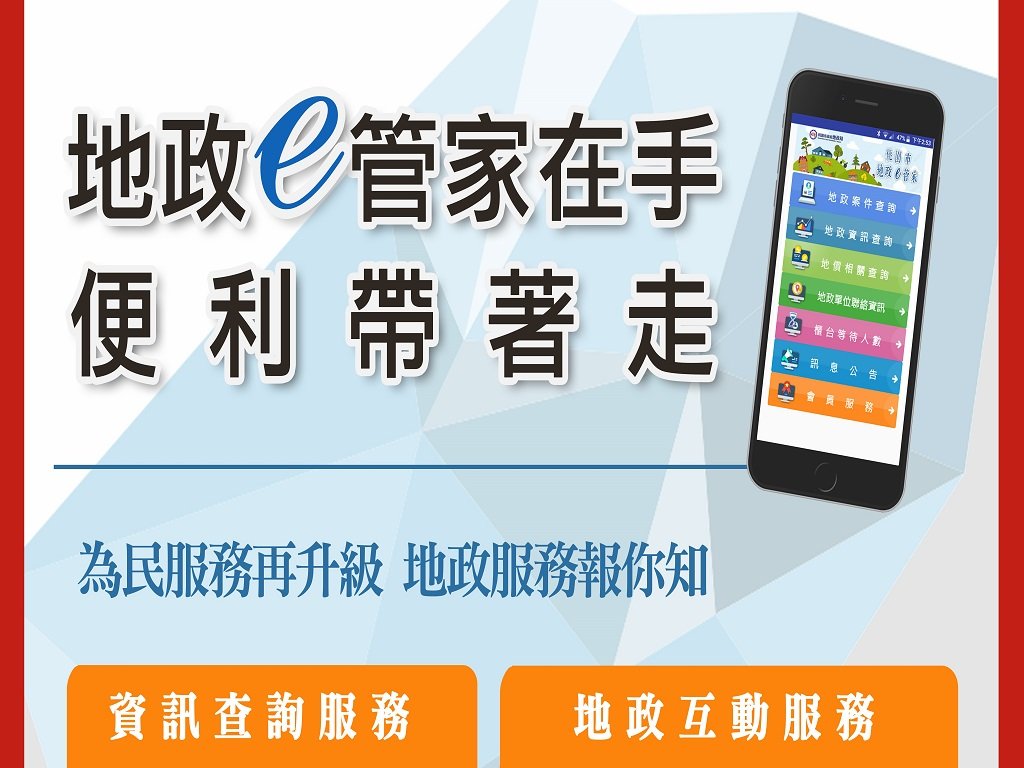 Solutions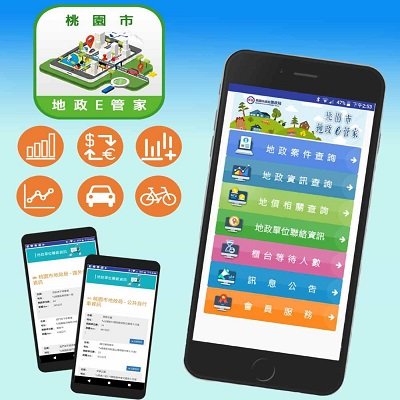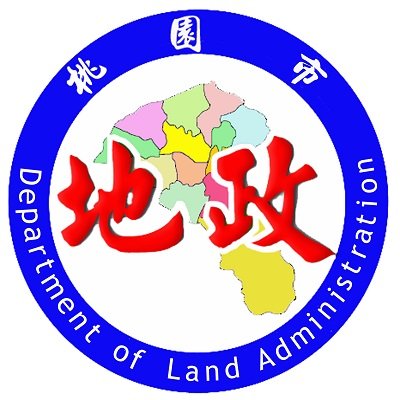 Department of Land Administration,Taoyuan City
Taoyuan Real Estate & Home Information Website - Taobao
Integrated with disclosed information of actual price registration published by the Ministry of the Interior and the government's public information, "Taobao" provides real estate (land and buildings) inquiry and advanced analysis services, including: (1) Produce basic data for real estate price assessment: mark living and obnoxious facilities within a specific scope, and calculate the distance thereto; calculate the average trading price and list examples of actual price registration. (2) Actual price registration inquiry and analysis: inquire about the basic information of the community; and list examples of actual price registration, average unit trading price (including those of each floor), the highest/lowest unit price in the history and the up-to-date unit trading price. (3) An advanced analysis on the transactions of each life cycle based on buyers' information: conduct the price and volume analysis based on the buyers' information, including their age and gender; and whether they are first-time buyers.