Department of Public Works, Taoyuan City
Department of public works have Procurement Administration Section,Planning and Design Section,Landscaping section,Land Acquisition Section,Construction Work Surveillance Section,Administration Office,Accounting Office,Personnel Office,Governmental Ethics Office,Office of Road and Accessory Maintenance,Taoyuan,Office of Public Construction,Taoyuan.
Taoyuan City Common Pipeline Facility Management System
Based on the principle requirements of Taoyuan City for the informationization and intelligent operation management of the common pipeline, through the BIM building information model technology, GIS geographic information technology, intelligent monitoring and integration technology, etc., build a common pipeline maintenance management for the whole district of the city The 3D information platform effectively integrates a large amount of data in different stages of the common pipeline throughout its life cycle, which can provide strong and comprehensive technical support for decision-making and management at each stage.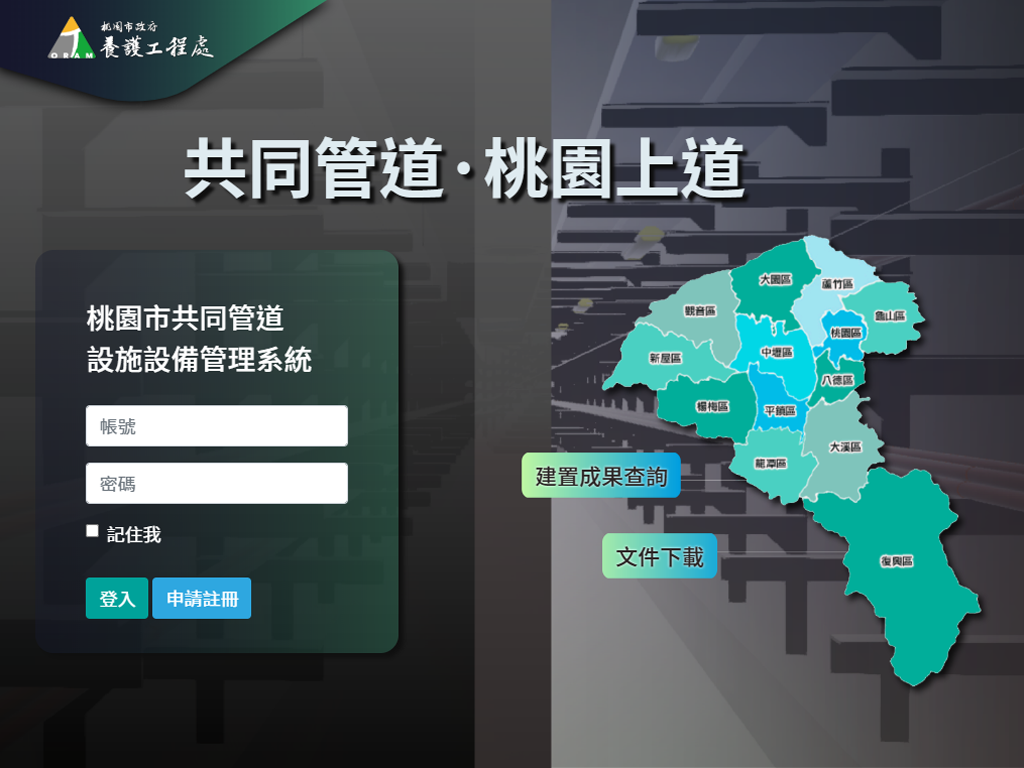 Solutions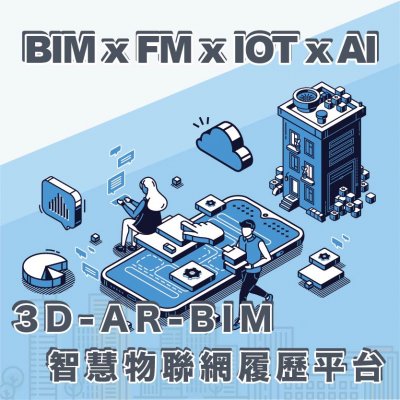 Department of Public Works, Taoyuan City
3D-AR-BIM integrated with AIoT machine learning across Government Facility Management Platform
Taoyuan City Government proposed 3D-AR-BIM integrated with AIoT machine learning across Government Facility Management Platform, Use the public equipment of the sports center as the best carrier to implement BIM facility management applications, By platform tools of the next-generation artificial intelligence of things (AIOT) such as AR resume、facility management、IOT energy management and information communication application services, To provide mobile operation management for building digital information, Carry out BIM facility operation management application, IOT big data analysis and machine learning calculation, and government-level governance data dashboard.The BIM platform not only provides visual data and data record collection at each stage of the building's life cycle, it can connect to various IoT in the future and present prediction information of machine learning results. Use information feedback in the field of dynamic building control methods and security systems to improve FM (facility management) real-time data connection energy management. In the future, we will expand the life cycle management of digital asset resumes for public buildings owned by the municipality, and data assist decision-making, which will greatly reduce maintenance costs and achieve financial predictability of asset management. Create the integration of BIM resume data of ground buildings or facilities and equipment objects in smart city to improve the benefits of smart governance.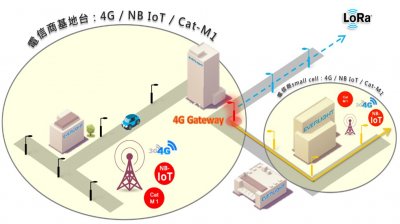 Department of Public Works, Taoyuan City
Smart Street Light Management System
The Taoyuan City government replace its all street lights (more than 160,000 pcs) in the city by this project. By replacing high-efficiency smart LED street lights, the government will help environmental protection, energy-saving, and receive huge benefits of carbon reduction. This project also build up a Smart Street Light Management System ("the system"). The system through wireless information transmission technology to manage and maintain the smart LED street lights. The street light will be well operation and maintenance by using the field data collection and acheive smart management. The project is an innovation design of with reference to the PFI (Private Finance Initiative) model. The contractors, EVERLIGHT and FET, are responsible for replacing all the streel light in first year, and operate the maintenance in following 14 years. the maintenance and management of smart LED street lights in Taoyuan City. The smart LED street lights are able to transmission the field status to the Smart Street Light Management System of Taoyuan City. By using NB-IoT, LoRa, Sub-1G, etc. wireless technology, the smart LED street lights will be turned on/off and dimmed from the platform by owner and contracts .