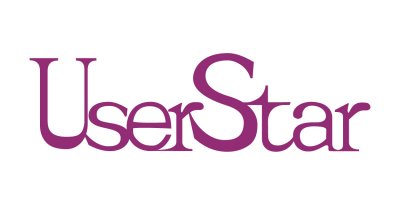 UserStar Information System Co., LTD
UserStar was founded in 1995, deeply involved in information system integration services and committed to bring a safer and more convenient life to the new generation!
With the advent of the Internet of Things, the PHONEKEY system platform integrates with cloud services and cross-domain applications, from household door locks to transportation to office cabinet locks, all can be operated by PHONEKEY APP.
We began to develop IoT technology from 2005 and released the world's first RFID anti-counterfeit chip in 2013. Since 2015, UserStar started to develop Bluetooth smart lock and integrated software and hardware technology. From 2018, we started to develop Bluetooth Keyless Entry System for Vehicles and published in 2019 AutoTronics Taipei.

Bluetooth Keyless System for Scooter
1. Bluetooth Keyless System for Scooter, including Bluetooth Control Module and RFID Antenna, suitable for shared, rental or remote management solutions.
2. With the most secure Bluetooth key activation mode, the owner has maximum authority to scan or read the Guarantee Card to activate the product, set up or reset the device password, and then use the device password to set up the following three types of keys: mobile phone APP (Bluetooth), 2-in-1 remote control (Bluetooth + NFC card), and NFC card.
3. Authorization offline, eliminating the threat of hacker intrusion. The communication between App and the lock is encrypted by AES algorithm and TRIVIUM cipher. The unlock key is random generated, it means each time the unlock key will be different.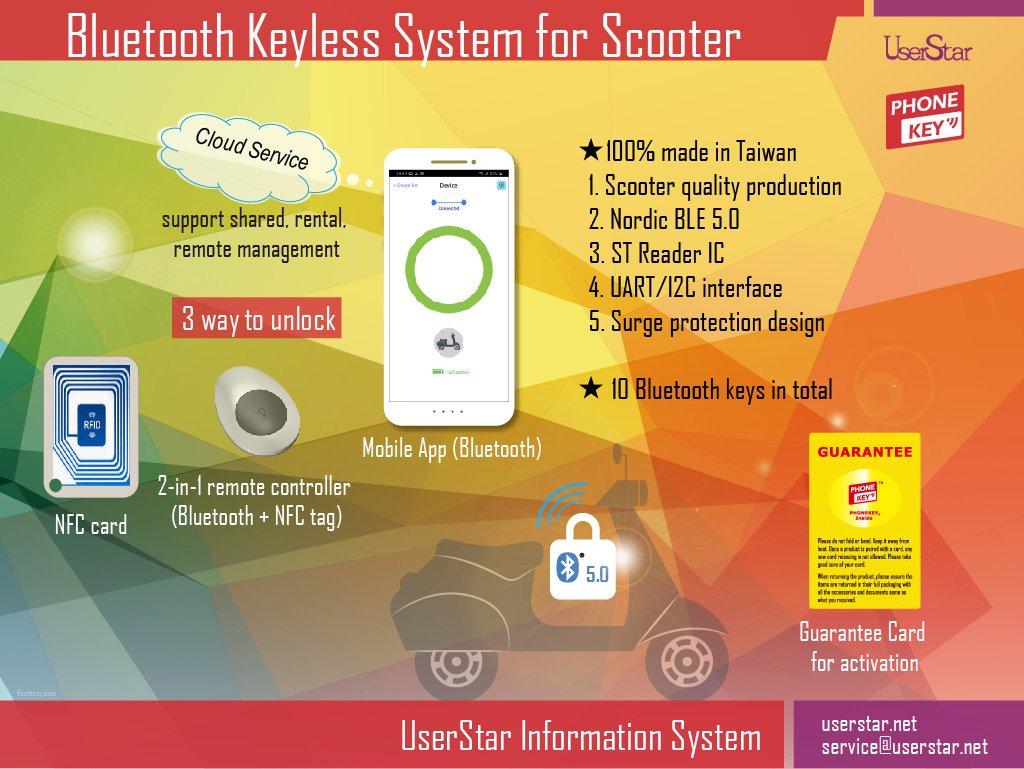 Download