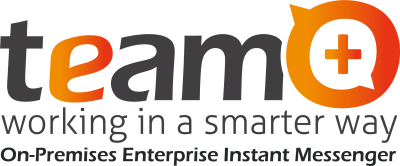 Teamplus Technology Inc.
1. Origin, Goal and Vision
Founded in 2005, Teamplus Technology Inc. has been committed to integrating Internet and mobile communications for many years with system integration, portable media devices, and mobilized applications at its core for serving corporate communications in all directions. Our most important goal for enterprise development is "to help everybody embrace their wonderful lives with passion by enhancing teamwork value more smartly in the smart times", while our vision is "to become ICT experts for the organizational communication services of the new era".

2. Main Products
Teamplus Technology Inc. has accumulated more than 20,000 business partners and our clients are represented in all industries. We have two main products: one is EVERY8D, the enterprising SMS delivery platform; another is Team+, which is collaboration software for corporate communications.
EVERY8D is the largest interactive enterprise SMS platform in Taiwan, which possess 18 patents, and has been assigned as a cooperative partner by Taiwan Microsoft. In addition, Team+, is the first "instant messenger solution for enterprises" that provides private cloud construction, which starts a new wave of "fingertip operations" for intelligent businesses and the third wave corporate communications revolution.
team+, On-Premises Enterprise Instant Messenger
All-In-One working communication platform
Team+ No.1 On-Premises Enterprise Instant Messenger
As the first "instant messaging collaboration platform for enterprises" designed for the daily working situations of companies, which has been awarded national awards in Taiwan. Team+ has a mobile information entrance platform for businesses, which provides comprehensive solutions for work management. It can achieve the best information security and provide flexible professional customized service, which can perfectly optimize the team communication efficiency of all companies.

Surrounded around a core of instant messenger and working community discussions, Team+ covers 95% of corporate collaborative communication needs and offers diversified functions and applications. Examples include API, which integrates digitalized systems inside a business, as well as video conferencing, internet calls, message channels, corporate announcement, contacts, calendars and so on.

This satisfies all of the needs for communications, conference, project and knowledge management, as well as the staff training, electronic processes and mobilization required in daily enterprise operations.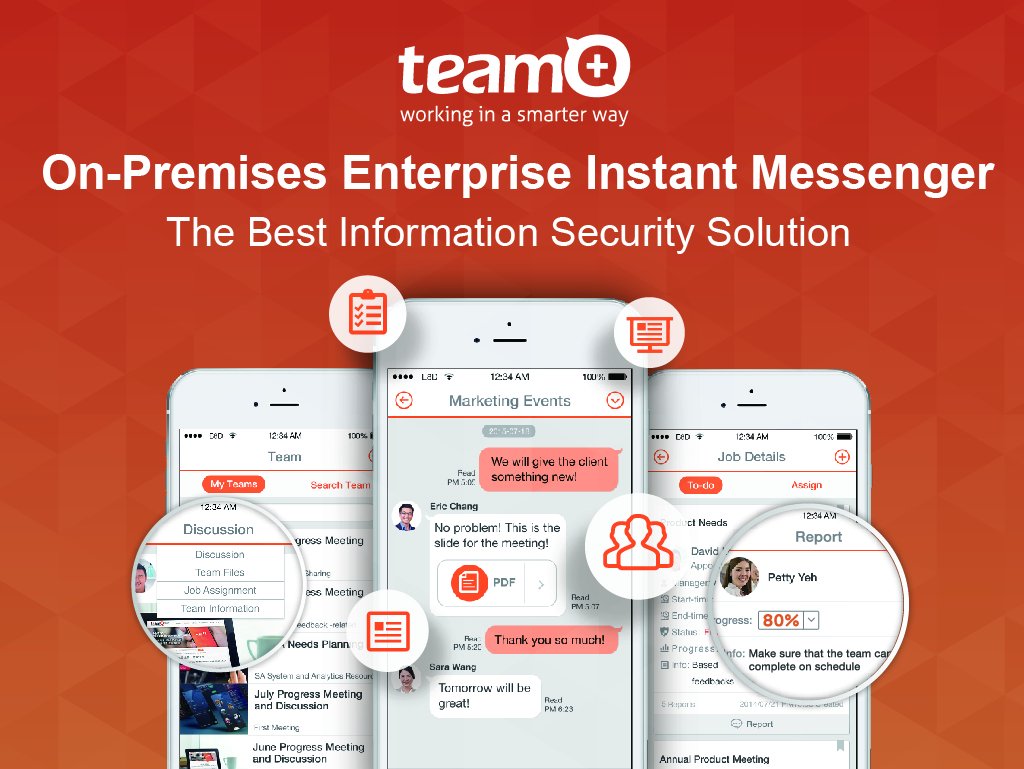 Download