eZoom Information, Inc.
Founded by Ms. Margaret Kao in 2012, eZoom Information, Inc.(eZoom) is committed to be the professional technology service provider dedicated to the information and communication technology(ICT) and enterprise integration solution services.
eZoom focus on ICT Development industry, more extended product agents and build the strength of the project, to meet the domestic enterprise applications in the field of ICT, and provides a complete enterprise ERP, SCM, BI and Cloud solutions, such as enterprise cloud, education cloud, smart health, smart firefighting, to achieve interoperability, information integration and sharing services.
1.Online Learning System -It is a cloud service-based learning management platform which provides 9 kinds of teaching resource on the lesson. Thru this system, The teachers could monitor students' learning performance anytime and able to make an adjustment flexibly based on the student's learning level at the early predict period.
2.Learning Analysis System-It provides a Smart Analysis of learning result. It is analyzed based on the answering time spent on each question
answering, student performance chart, and many other factors to know the students' learning effectiveness.
3.Touched Learning System-It is a virtual currency been used based on the reward concept. It is a motivation for students to participate in online learning activities.
4.Thesis Competition System- Through the determination of
feature writing's title, team leader selection, sub-topic proposal, drafting, and so on, the student will then make his e-book. All this learning process and results will be recorded on the system.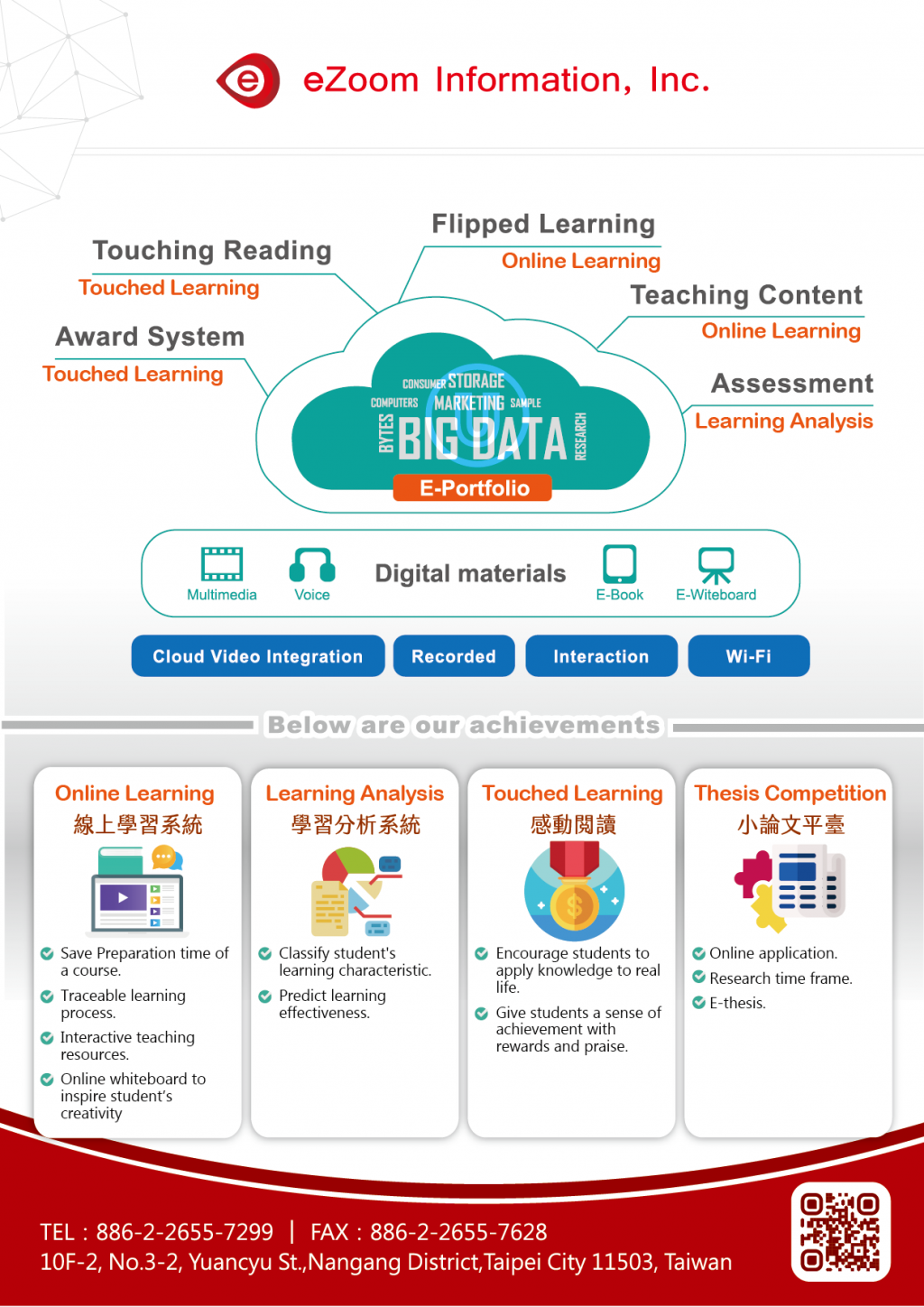 Download