System Integration Promotion Alliance
The System Integration Promotion Alliance (SIPA) brings together the best technology in Taiwan to find the strongest partner projects around the world. Our target is to accelerate access to new southbound countries such as Thailand, Vietnam, Malaysia, Indonesia, India, as well as Central and Eastern Europe and emerging markets. Across six areas, including Smart Transportation, Smart Healthcare, Smart Security, Smart Energy Conservation, Smart Agriculture and Smart Education, the SIPA platform brings together relevant partners to accelerate solutions. With the rapid growth of smart technologies including artificial intelligence, cloud computing, and the internet of things (IOT), the amount of new total solutions grows at an ever-increasing rate. Taiwan plays a central role by spending billions in research and development. SIPA has successfully assisted lots of stakeholders to achieve the digital transformation.
Pandemic Prevention Robot
Smart Disease Control and Prevention
The hit of new global pandemic – the COVID-19 has made contactless services a new trend. As a result, intelligent service robots and robot module solutions made and provided by GeoSAT and New Era AI Robotic are deployed to perform various tasks without direct human contact. The robots and solutions can be integrated into diversified carriers according to the needs of the tasks. For example, they can be transformed into intelligent transportation, UVC ultraviolet disinfection and sterilization robots, and other solutions which may automatically complete designated tasks. The contactless pandemic prevention solutions provided by robots reduce the risks of infection caused by human contact and prevent unnecessary human interaction. The solutions can especially protect the frontline medical personnel.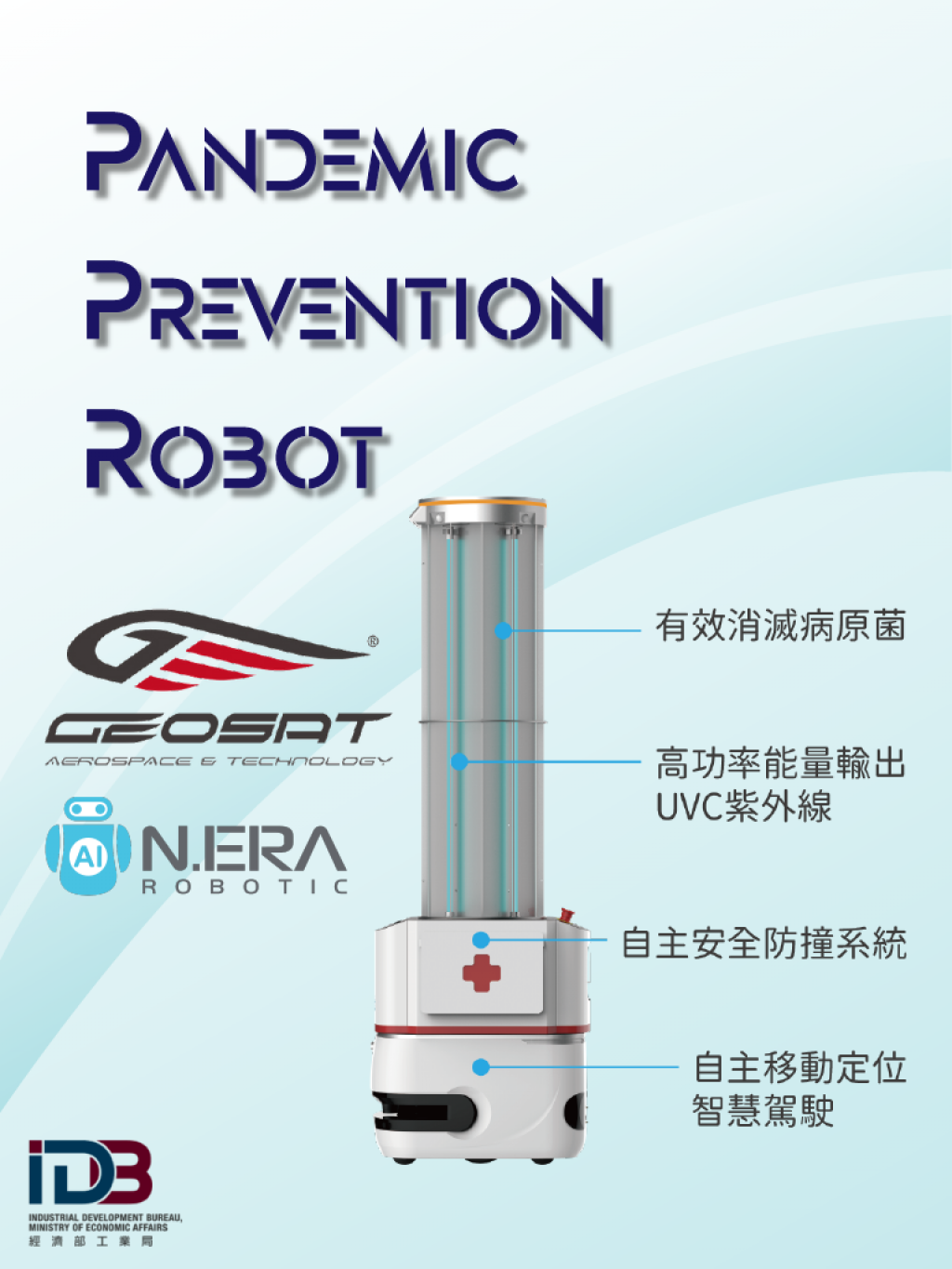 Download

Solutions