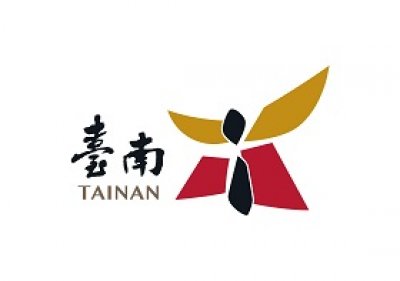 Tainan City Government
Exhibition Feature
Tainan is a city with rich culture and history, and cultural heritage has always been a crucial driver in its development. In 2024, the city will be celebrating its 400th anniversary. Throughout these years, Tainan City Government has been dedicated to using technology to transform the ancient city by employing innovative, people-oriented methods to satisfy the public's needs. Here Tainan proudly presents how the city leverages technology to solve modern development issues. This includes solutions for city operations, water control, transportation, education, medical care, tourism, and so on. The goal is to set up a smart lifestyle that the public can actually benefit from and let cultural Tainan transform into a comprehensive and sustainable smart city.
Smart On-Street Parking Space Detection, Billing, and Management Systems Integration Project
To effectively implement smart parking management and provide parking information to the public, the Bureau launched the Smart On-Street Parking Space Detection, Billing, and Management Systems Integration Project. The project leverages LPWAN communication transmission technology and IoT related equipment and technologies (ground magnetic sensors at 6400 parking spaces and smart parking meters at 2000 parking spaces) to build a cloud data platform which can integrate and analyze on-street parking data. Drivers can then access the latest on-street parking status information via the Tainan parking app. In addition, digital on-street parking space displays are set up at major intersections to show real-time parking information. This saves the driver's time and also reduces traffic congestion issues caused by vehicles circling around looking for parking spaces. In the future, the system can project applications which can be used in urban transportation governance, and offer more parking information services to the public to cut down time spent on looking and waiting for parking spaces.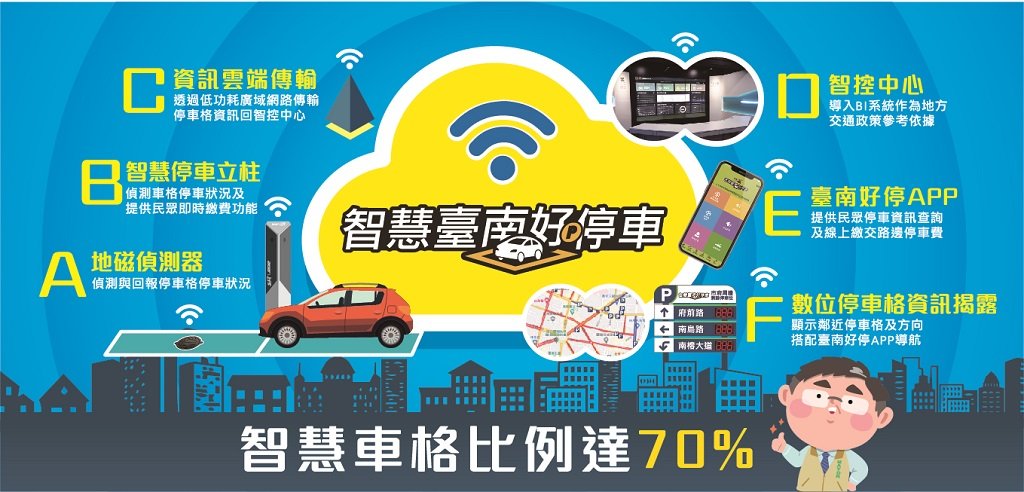 Download

Solutions