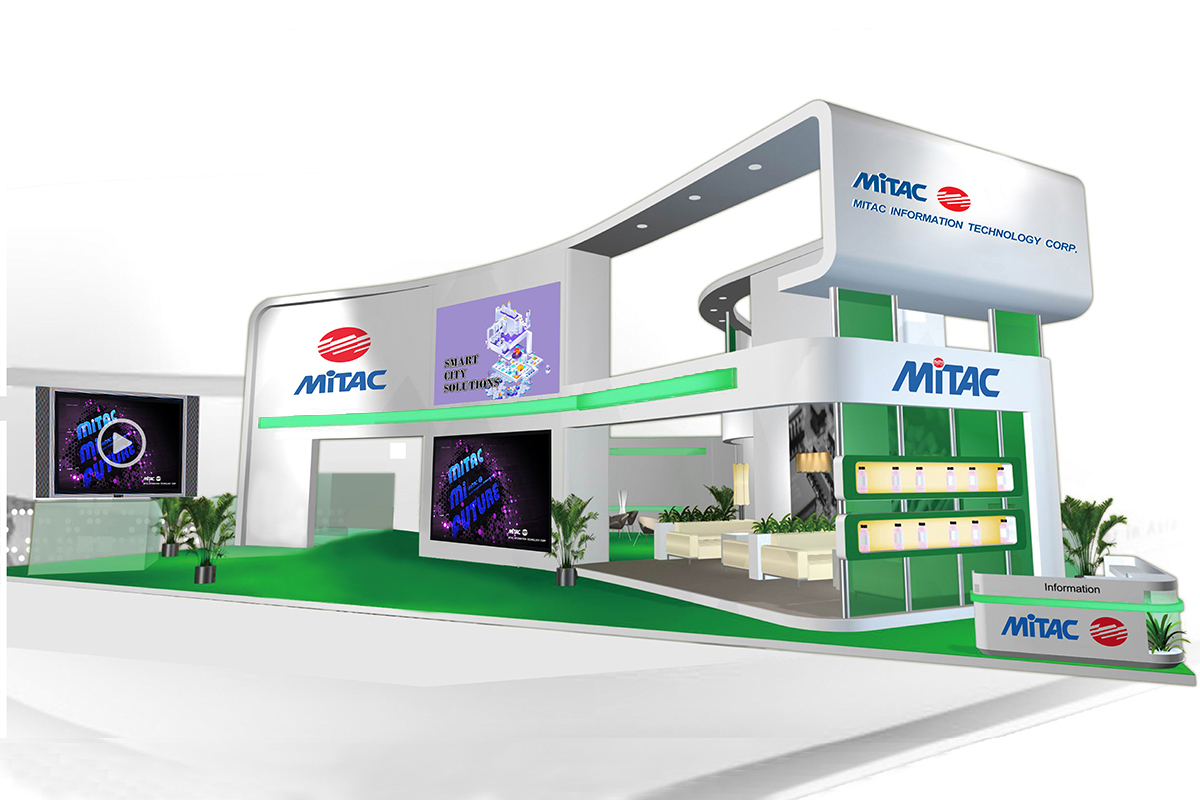 MiTAC MiFUTURE Smart City Solutions
feature
MiTAC Information Technology Corp., a provider of AIoT Solutions for Smart City. Established in October 2010, MiTAC has inherited rich experiences in system integration and core technology from MiTAC Inc, and accumulated technological capabilities in various fields. MiTAC is the pioneer of Smart City in Taiwan, and has developed successful business models in smart transportation, smart education, smart healthcare, smart manufacturing, smart enterprise, smart banking, e-government and many other fields. MiTAC has been cooperating with governments and enterprises, helping customers from end to cloud, from Electronization to AI, and achieved numerous success cases including E-Gate System, Communication/ Electronics/ AFC systems in public transportation and RFID system in the Public Library of New Taipei City. MiTAC is committed to developing Smart City. Our ultimate goal is to bring happiness to city residents In the future.
solution
MiTAC IDSmart RFID Library Solution
The IDSmart RFID Smart Library Total Solution is a total solution for library automation based on RFID developed by ClarIDy, a part of the MiTAC Group. CalrIDy's exceptional technology R&D and application capability means IDSmart now accounts for over 75% of the library UHF market in Taiwan, making it the industry leader in technological innovation. Fully integrated services from assisting with librarian tasks, reader self-service equipment, back-end self-service inventory and sorting equipment help boost the efficiency of library operations and reader satisfaction, realizing the goal of a modernized smart library.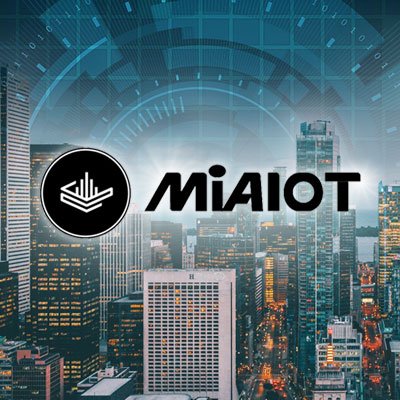 MiTAC MiAIOT Smart City Platform & MiCMS Central Monitoring System
MiAIOT, an AIoT platform designated for smart city.  It can thoroughly analyze IoT Big Data and useAI technology to provide governments and enterprises with decisions on municipal administration, city construction, process control, asset management and epidemic prevention. Sensors connected with MiAIOT are able to use any protocol. With the international standards (OGC), MiAIOT can convertIoT and non-IoT data at high speed. The flexible built-in visual design tools allow user drag and drop AI code (No code) or write a short code (low code).Users also can create dynamic AI services, and immediately present on the built-in dashboard, or predict abnormalities and send notifications to the third party systems. MiAIOT has visualized decision-making function which assists genuine AI dynamic connections, abundant API functions, and allows customers to use it without security concerns.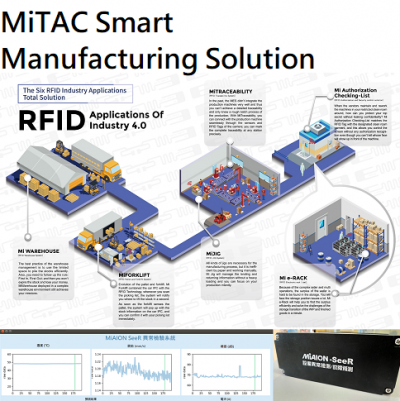 1.37k 0
Smart Manufacturing
MiTAC RFID/AI Smart Manufacturing Solution
MiTAC has leverage the RFID technology and integrated with related solutionsto modify the warehousing and production management system. MiTAC's RFID Smart Manufacturing Solution has been applied in various industry, such as IPC, LED, Semiconductor, and textile industry. MiTAC has provided complete RFID application solutions these years from the inventory to production management system. We sees RFID as a game changer. Besides the RFID technology, the integrated application system is also important. MiTAC also develope the application systems. For each different scenario. We've developed a different system to work out a more complete RFID solution. We've also used supervised learning AI modules to develop MiTAC's MiAION SeeR, a failure detection solution. MiTAC's strong software development ability is the biggest advantage.
activities
TOP