MiTAC Information Technology Corp.
MiTAC Information Technology Corp., a provider of AIoT Solutions for Smart City. Established in October 2010, MiTAC has inherited rich experiences in system integration and core technology from MiTAC Inc, and accumulated technological capabilities in various fields. In past 20 years, MiTAC has been cooperating with governments and enterprises, helping customers from end to cloud, from Electronization to AI, and achieved numerous success cases including E-Gate System, Communication/Electronics/AFC systems in public transportation and RFID system in the Public Library of New Taipei City.
MiTAC RFID/AI Smart Manufacturing Solution
MiTAC has leverage the RFID technology and integrated with related solutionsto modify the warehousing and production management system. MiTAC's RFID Smart Manufacturing Solution has been applied in various industry, such as IPC, LED, Semiconductor, and textile industry. MiTAC has provided complete RFID application solutions these years from the inventory to production management system. We sees RFID as a game changer. Besides the RFID technology, the integrated application system is also important. MiTAC also develope the application systems. For each different scenario. We've developed a different system to work out a more complete RFID solution. We've also used supervised learning AI modules to develop MiTAC's MiAION SeeR, a failure detection solution. MiTAC's strong software development ability is the biggest advantage.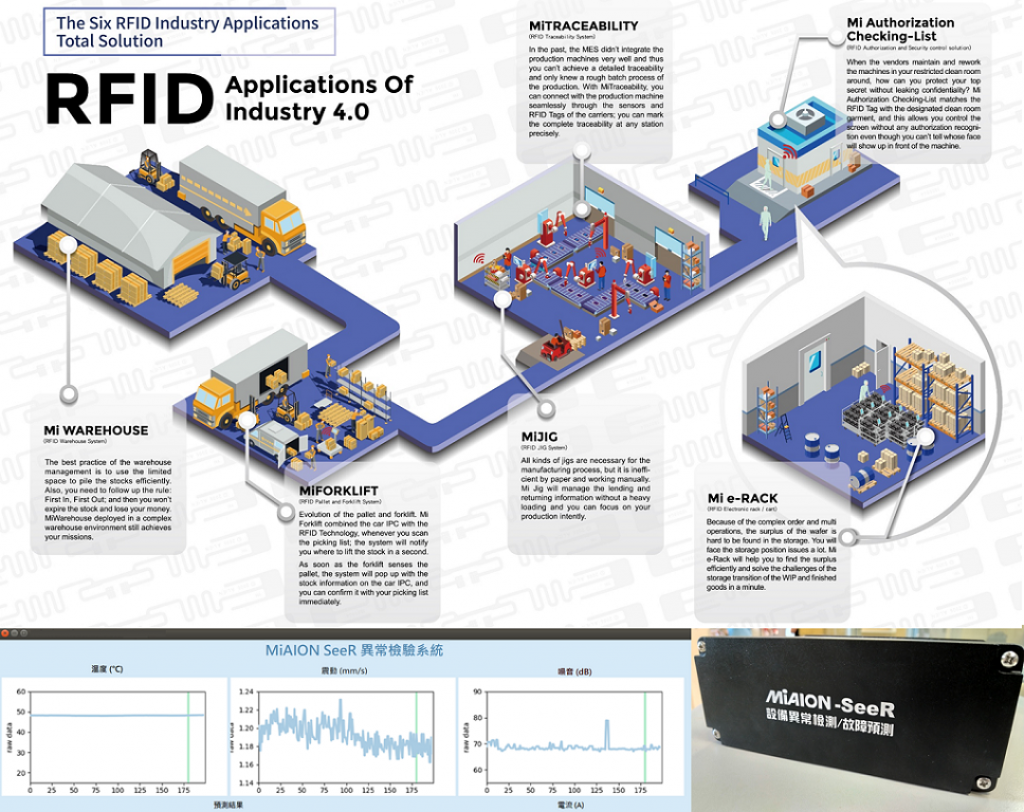 Download

Solutions