TECO
Founded in 1956 for motor production, TECO Electric & Machinery Co., Ltd. has evolved to a major business group, spanning heavy electric equipment, home appliances, information technology, communications, key electronic components and parts, infrastructural engineering, financial investment, dining, and services, with its business scope covering over 100 cities in more than 40 countries in the five major continents. In the future, in addition to continuing profound cultivation of its core businesses, TECO will develop in the direction of businesses with high added value, such as smart products and systematic solutions and dedicate to the expansion of hi-tech businesses, with the objective of "energy conservation, emissions reduction, Intelligence, and automation," in order to build up a macro-perspective and high-quality world-class brand.
ESG Ready : CNm (Carbon Neutral management)
Smart Disease Control and Prevention
Capable of helping customers complete ISO-14064 greenhouse gas inventory rapidly and correctly, the platform offers boasts provision of real-time greenhouse gas emission data, production of lists and tables, and carbon emission forecast, , thereby assisting enterprises in planning carbon-abatement investments, attaining emission reduction according to timeline, and optimizing emission management flow.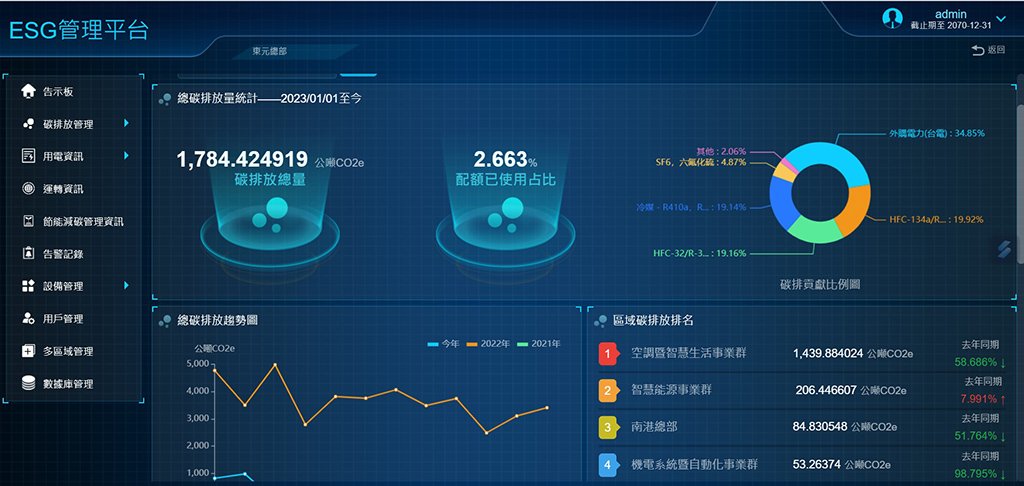 Download

Solutions