Department of Information Technology, Taoyuan City
Introduction of The Department of Information Technology, Taoyuan
The Department of Information Technology, Taoyuan has actively integrated information development, policy, and planning in Taoyuan City in response to the development of communications technology development for the Taoyuan City Government. It has also promoted the application of information technology for life to enhance the Taoyuan City Government's administrative efficiency and allow citizens to have efficient service of innovations. Besides, it combined with industry, government, and academia, apply innovative technologies and resources effectively to solve public issues. The Department of Information Technology hopes to achieve a triple-win situation for the city government, citizens, and industry, which accelerates the development of integrated Taoyuan to a smart city.
Smart Life With Taoyuan Citizen Card
Enjoy Your Life With Taoyuan Citizen Card
Taoyuan Citizen Card integrates multiple daily life applications. The services can be roughly divided into the following items:

1. Enjoy exclusive discounts on public transportation
Taoyuan Citizen Card combines Easy Card and i-pass with the card function and benefits. You can enjoys a 20% discount on Taoyuan MRT and Buy One Get One Free on Taoyuan City's buses. You can also enjoy discounts on various transportations by using different card types.

2. Enjoy municipal multiple services with the Card
Taoyuan Citizen Card can not only be used as a library card, but also as a card to visit sports centers and exhibitions, etc.

3. Shopping with your Taoyuan Citizen Card
Cardholders can enjoy multiple products and service discounts from over 1,200 appointed stores cooperating with Taoyuan Citizen Card!

4. Integrate multiple functions and enhance the convenience of your life
Use Citizen Card to access to community's gateways, elevators and personal mailbox and campus. As long as you bring the citizen card, you don't need to bring any keys!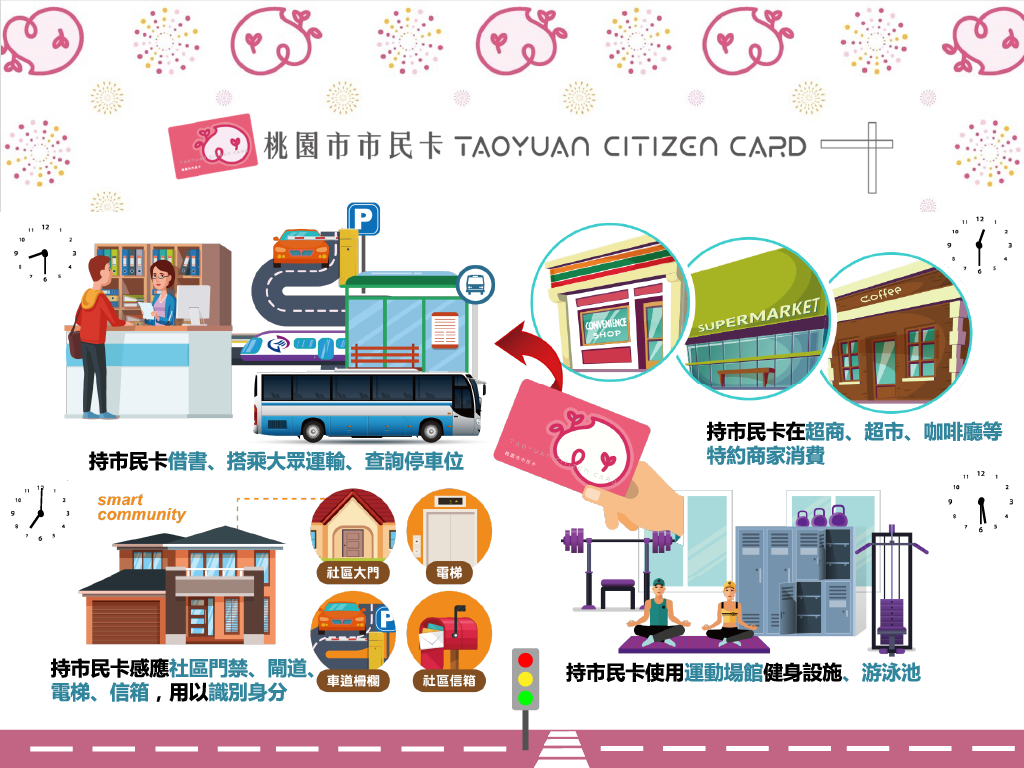 Solutions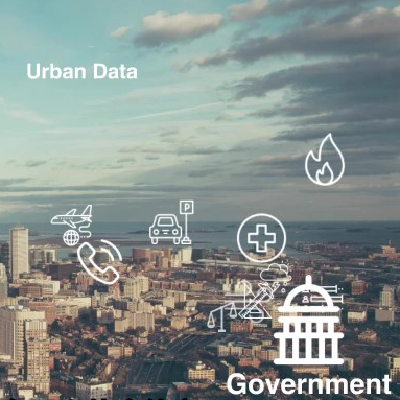 Department of Information Technology, Taoyuan City
Data Analysis Application Promotion Project
In response to the increasing demand for data analysis, we have built an internally shared "Data Analysis and Information Exploration Platform" since 2019.Also, We used the fire department's emergency medical service case analysis as a demonstration case for promotion, supplemented by related supporting measures to cultivate officer's ability to implement data analysis by using the platform. It can not only save expenditures but also foster a data analysis atmosphere in the government,and lead the digital transformation. In addition , for the pain points in the fields of transportation , public works and food safety , we had implemented the three data analysis theme cases to assist relevant departments in managing and making decisions.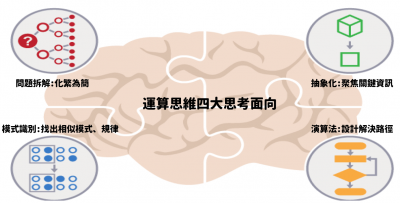 Department of Information Technology, Taoyuan City
Urban Programming Empowerment and Teaching Aids Sharing Program
The future talents shall be able to solve problems logically (computational-thinking) . The project : 1.Parent-Child Camp Enable the parents and children to learn computational thinking; and, through living-themed activities, experience and explore the world together. 2.Teacher Training Camp Introduce teaching styles, provide teaching materials and encourage participants to design a lesson plan. Train teachers who are interested in computational thinking teaching in order to expand the source of teachers therefor. 3.Cultivation of Computational Thinking among College Teaching Talents Train college students to offer them the ability to manage and lead camp groups. Encourage future teaching assistants to participate in teaching activities and implement their knowledge to give back to the society. 4.Sharing Teaching Aids Provide premium teaching tools to develop students' creativity while centralizing the management and sharing thereof based on the concept of "teaching aids bank". This helps to make up the deficiency of resources in remote countries and unleash the learning power.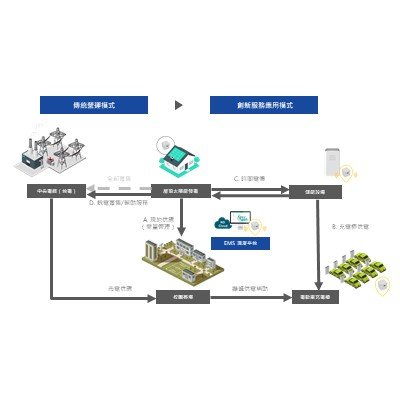 Department of Information Technology, Taoyuan City
Smart and Green City: Innovative Application Service and Data Analysis Platform
It's a big world out there. How should we define the shape of our future cities? Taoyuan City Government and NextDrive work hand in hand to create a blueprint for Taoyuan's smart and green city. Through energy management platform, we link electricity consumption, generation and storage information from campus to campus, building up a sustainable business model that includes self-generated, self-used electricity, green electricity certificates, citizen power plants and extended application services. With NextDrive AI algorithm, the platform automatically manages energy demand and supply, shaving the peak of electricity consumption curves. In an emergency, we could connect devices in each area to enhance demand response ability and establish a smart life in energy resilience cities. In the future, related electricity information would be compiled into Taoyuan's Open Data platform, not only for energy management but also for industrial development.