INTERNATIONAL CLIMATE DEVELOPMENT INSTITUTE
ICDI, together with ICLEI Kaohsiung Capacity Center (ICLEI KCC), co-launched the
''2019 Global Smart Solution Report: City Challenges and Innovations'' during COP24 and the 2019 Smart City Summit & Expo. This report, building on the momentum of Taipei Smart City Summit & Expo 2018 (SCSE), aims to showcase selected smart city achievements around the world.

 During COP23, global and regional leaders have issued the Bonn-Fiji Commitment, signifying the strong commitment and intention of local and regional leaders working in partnership with all levels of government to achieve the Paris Agreement. With the vision to put the commitment into practice and live up to sustainable development goals, this report outlines the diverse urban challenges that cities have faced and further provides an overview of practical solutions applied to achieve their goals of inclusive, safe, resilient and sustainable human settlements.
Vector Lights - Auckland City
The Vector Lights project aims to make use of an iconic piece of urban infrastructure as a continual storytelling canvas to promote renewable energy and raise awareness of the critical role of renewable energy. The launch of the project is participated by multiple sectors, including public sectors, private sectors and social organization. By the wide participation, the launch of lights attracted 5.4 million people to watch. After campaign, the research has demonstrated that awareness of Vector's solar business has increased to 11% (up from 9%) and battery awareness is now 6%.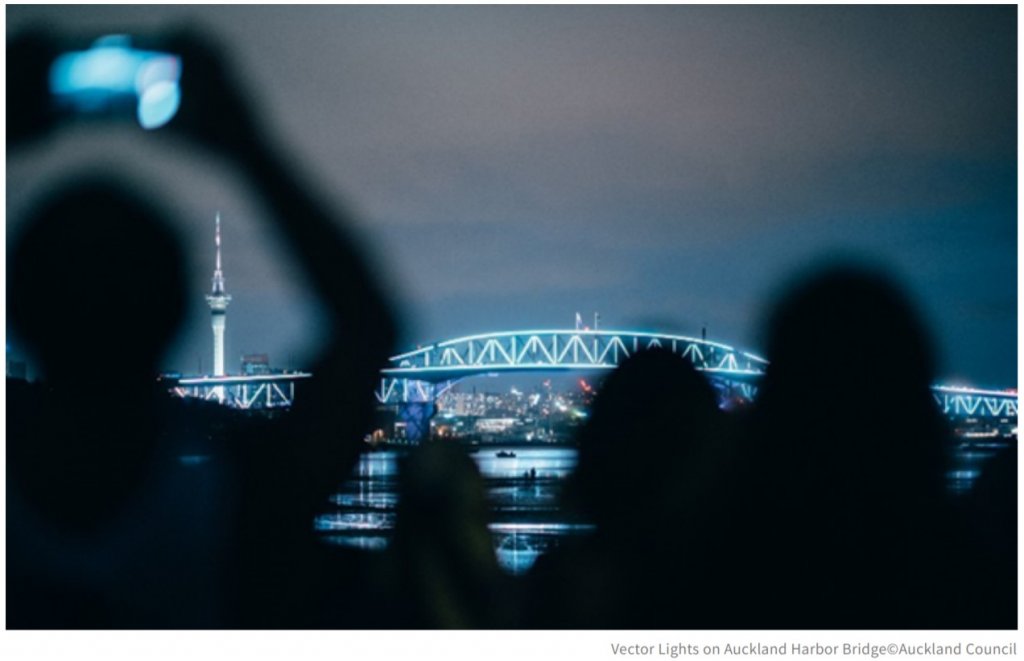 Solutions