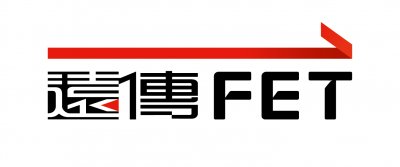 Far EasTone Telecommunications Co., Ltd.
Far EasTone Telecommunications (FET) is a leading company in Taiwan which provides ICT integration and digital application services. FET has intensively invested in 5G network infrastructure and other advanced technologies. FET's aim is, through Big Data, AI, IoT and other digital applications, to not only lead the digital transformation, also to create 5G IoT ecosystem. By customizing industrial solutions such as Smart Manufacturing, Smart Medical, Smart Transportation, Smart Retail, and Smart City applications, FET assists corporate customers to transform and upgrade. FET is the best choice of 5G service partner for enterprises and government units.
FET provides two solutions that use AI technology to assist city governance. "AI Traffic Management" integrates IoT devices with AI, machine learning and computer vision to effectively reduce violations/accidents and enhance traffic safety. With this solution, FET has successfully improved the situation of vehicle congestion caused by taxi scheduling in front of the railway station in Tainan City. "AI noise detection" integrates noise meters, anemometers, cameras and other devices, verified by the Bureau of Standards Inspection and the Environmental Protection Agency, to assist city governments to solve the noise problem of high-noise vehicles and thus improve the quality of living environment.
Solutions