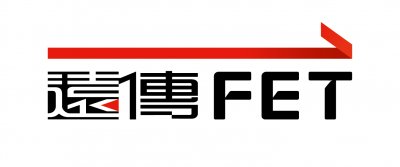 Far EasTone Telecommunications Co., Ltd.
Far EasTone Telecommunications (FET) is a leading company in Taiwan which provides ICT integration and digital application services. FET has intensively invested in 5G network infrastructure and other advanced technologies. FET's aim is, through Big Data, AI, IoT and other digital applications, to not only lead the digital transformation, also to create 5G IoT ecosystem. By customizing industrial solutions such as Smart Manufacturing, Smart Medical, Smart Transportation, Smart Retail, and Smart City applications, FET assists corporate customers to transform and upgrade. FET is the best choice of 5G service partner for enterprises and government units.
In response to the government's promotion of green energy and low-carbon policies, and encouraging the development of the electric vehicle industry, FET uses cloud and IoT technology to integrate all charging pile information on the market, and achieves immediate reporting of equipment failures to ensure service quality. It also integrates financial services on charging piles. And car owners can check the charging situation in real time through the platform, effectively solving the pain points of inconvenient charging of electric vehicles. Assist electric vehicle industry players in the upstream and downstream industry chain to expand market niches and accelerate industrial development.
Solutions