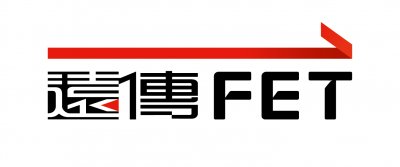 Far EasTone Telecommunications Co., Ltd.
Far EasTone Telecommunications (FET) is a leading company in Taiwan which provides ICT integration and digital application services. FET has intensively invested in 5G network infrastructure and other advanced technologies. FET's aim is, through Big Data, AI, IoT and other digital applications, to not only lead the digital transformation, also to create 5G IoT ecosystem. By customizing industrial solutions such as Smart Manufacturing, Smart Medical, Smart Transportation, Smart Retail, and Smart City applications, FET assists corporate customers to transform and upgrade. FET is the best choice of 5G service partner for enterprises and government units.
FET assists Taoyuan City to become the first city in Taiwan to introduce a large-scale LED intelligent street light system. County and city governments have also successively built a large number of LED smart street lights to replace traditional street lights. Street lights are widely distributed, and while equipped with IoT networking and AI technology, they can not only have lighting functions, but also provide multiple smart services and become the key infrastructure of smart cities. FET's "Smart Pole" solution is equipped with air detectors, roadside unit, 5G small cell, and EV charger etc and will fulfill the needs such as comprehensive communications, city safety, environmental monitoring, and electronic car charging. FET will also work together with partners of the 5G Smart Pole Alliance to connect the industry chain and seize the more business opportunities of global 5G smart poles.
Solutions