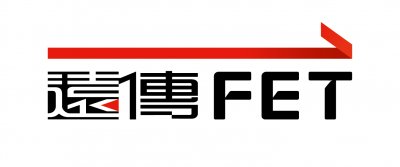 Far EasTone Telecommunications Co., Ltd.
Far EasTone Telecommunications (FET) is a leading company in Taiwan which provides ICT integration and digital application services. FET has intensively invested in 5G network infrastructure and other advanced technologies. FET's aim is, through Big Data, AI, IoT and other digital applications, to not only lead the digital transformation, also to create 5G IoT ecosystem. By customizing industrial solutions such as Smart Manufacturing, Smart Medical, Smart Transportation, Smart Retail, and Smart City applications, FET assists corporate customers to transform and upgrade. FET is the best choice of 5G service partner for enterprises and government units.
FET 5G combined with big data/AI/Internet of Things, provides multi-faceted industrial innovation applications. Use AI image recognition for access control management, industrial safety identification and electronic fences to ensure the safety of employees' operations and the environment of the factory area; through equipment foreseeing diagnosis system and AI defect detection, master the intelligent analysis of key big data to effectively ensure production line operations and increase production capacity. In addition, drones can also be used for large-scale inspection tasks; and a smart energy management platform to optimize the daily operations of the plant, accelerate the digital transformation and upgrading of the manufacturing industry, and move towards a "smart factory."
Solutions