CLOUDMED
Founded in 2018 by Dr. Brian Lin, a mobile medical expert, Cloudmed is headquartered in Hsinchu and has branches in the United States and Hong Kong. We are the first company to provide services of professional integrated medical service solution and has been a pioneer in Taiwan's professional mobile medical electronics manufacturing and mobile health management services. With industry-leading biomedical algorithm technologies and designs of manufacturing solutions, Cloudmed supports the booming mobile medical and mobile health management industry, enabling users to easily retrieve their health autonomy.

In 2019, Cloudmed is expected to accumulate about 500,000 healthy big data and provide serves to more than 10,000 registered members. It covers users from all over the world, such as Europe, America, and Asia. In Taiwan, Cloudmed has built a more complete mobile network of health management medical in tandem with homes, security, healthcare institutions, and nursing homes.
24CUTS all-round technology to reduce weight! Based on the daily weight measurement and analysis of obesity factors, the daily weight loss tasks are dynamically adjusted, diet/exercise recommendations are combined with health foods, and experts are always concerned about the user's weight loss through the App to make weight loss easier and more efficient.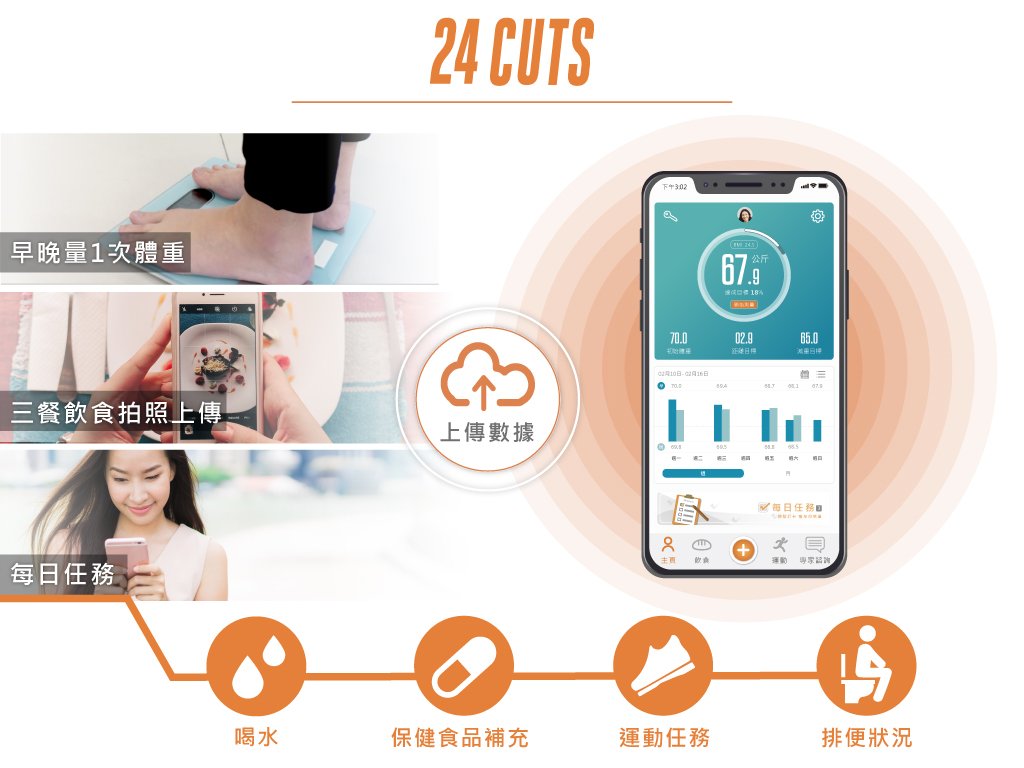 Solutions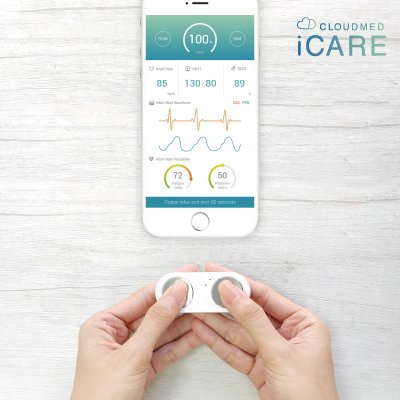 CLOUDMED
iCARE
iCARE can measure eight important physiological information such as heartbeat, blood pressure trend, blood oxygen, cardiovascular age, fatigue index, stress index and so on within 60 seconds. By connected to the Bluetooth, the results will be displayed in the app. iCARE has 6 powerful features, such as 8 in 1 measurement, instant report, storing health data on the cloud, waveform recording, medication reminder, one-click for SOS+positioning. With the health management and service provided by us, we can offer the complete health cycle to users.