System Integration Promotion Alliance
The System Integration Promotion Alliance (SIPA) brings together the best technology in Taiwan to find the strongest partner projects around the world. Our target is to accelerate access to new southbound countries such as Thailand, Vietnam, Malaysia, Indonesia, India, as well as Central and Eastern Europe and emerging markets. Across six areas, including Smart Transportation, Smart Healthcare, Smart Security, Smart Energy Conservation, Smart Agriculture and Smart Education, the SIPA platform brings together relevant partners to accelerate solutions. With the rapid growth of smart technologies including artificial intelligence, cloud computing, and the internet of things (IOT), the amount of new total solutions grows at an ever-increasing rate. Taiwan plays a central role by spending billions in research and development. SIPA has successfully assisted lots of stakeholders to achieve the digital transformation.
Digital Twins of Aqua Solution
Drive digital transformation of fishery with innovation
TAIYEN Green Energy and Digital Service Innovation Institute of Institute for Information Industry (DSI of III) jointly held the grand opening for its first Digital Twins Fish Farming Inno-Base in Taiwan on August 4, 2020. Being located in the south of Taiwan – Tainan, the solar panels on top of the base can generate solar energy in pursuit of renewable energy capacity and sustainability. The automation equipment, AI and digital twin technology applied within the base can create twins for experienced fishermen in order to achieve aquaculture industrial transformation. Digital Twin Solutions for Smart Farming combines artificial intelligence (AI) and human intelligence (HI) to build knowledge models, help make decisions and let fishermen remotely monitor their fields.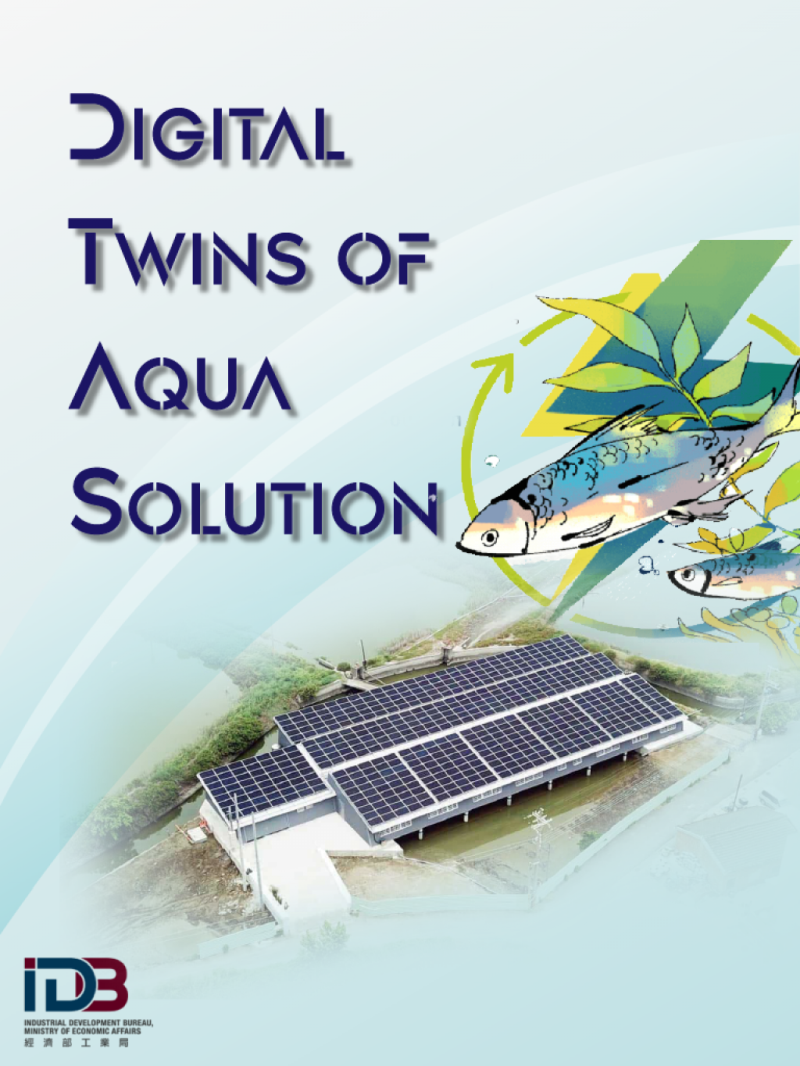 Download

Solutions