Biomdcare Corporation
Biomdcare believes that every child, woman, and the elderly deserves an equal chance for a healthy life. We aim to be the global provider of AI disease screening assistants, to be the guardian of health.
With a group of experts in medical science, computer science, and engineering, Biomdcare offers AI screening assistant system in Osteoporosis, Cervical Cancer, and Leukemia, as well as QCheck Solution, the autonomous physical examination solution which can be deployed at any location desired. Our X1AI Medical Imaging Diagnostic Pro is already registered and listed in FDA Class II.
Biomdcare has won the 25th SMEs Innovation Award by Economic Affairs, and CSR 2019, published 10 medical and AI imaging related papers, and joined the Southern Taiwan Science Park.
Osteoporosis AI Screening Assistant
The Osteoporosis AI Screening Assistant refers to the existing medical guidelines for osteoporosis as the identification basis. By training those hip X-ray images that have undergone computer comparison with the gold standard DXA test results, the Osteoporosis AI Screening Assistant can analyze the risk of osteoporosis of the femur in the hip X-ray images with an accuracy of more than 90%.
It can be used with the hospital's existing X-ray equipment or existing mobile X-ray buses. There are no hardware purchase costs and the uneven distribution of equipment between urban and rural areas. The examination location complies with the medical guidelines for the diagnosis of osteoporosis. It will fill the gap in the osteoporosis screening market and provide early detection and prevention of patients with potential risks.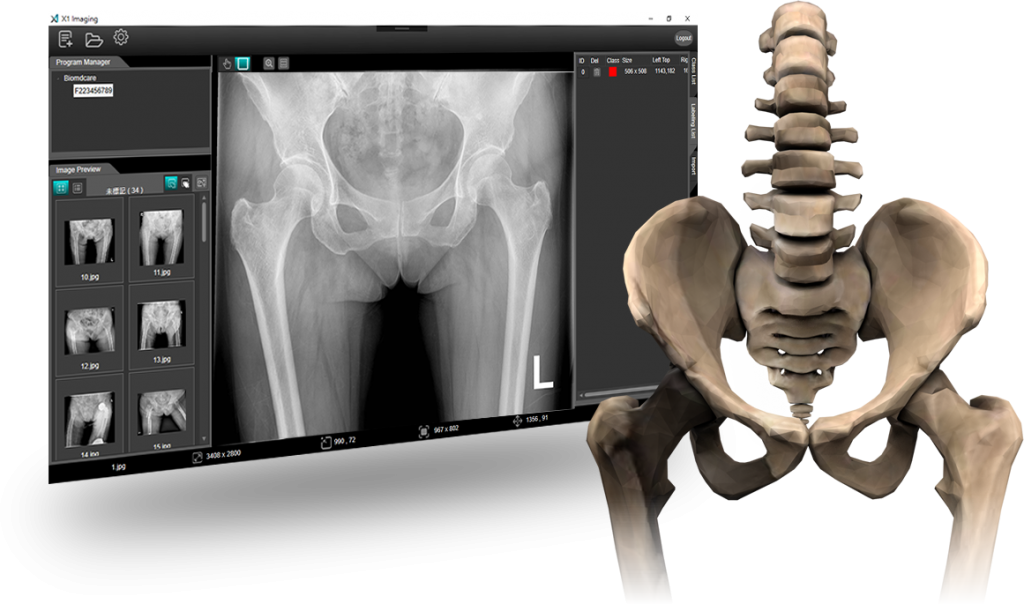 Solutions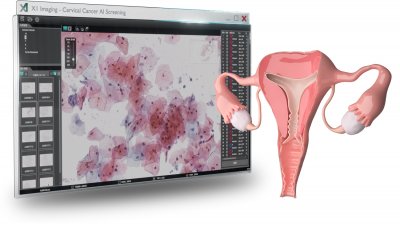 Biomdcare Corporation
Cervical Cancer AI Screening Assistant
Cervical Cancer AI Screening Assistant can assist clinical medical laboratory scientists to more accurately screen out specimens with abnormal lesions and reduce the false negative rate of manual reading slides. And to improve the efficiency of reading slides, allowing more women to receive cervical cancer screening, reducing the burden on medical inspection units, and improving the quality of domestic medical care. This product will be imported into domestic and foreign markets to benefit and protect women's health.