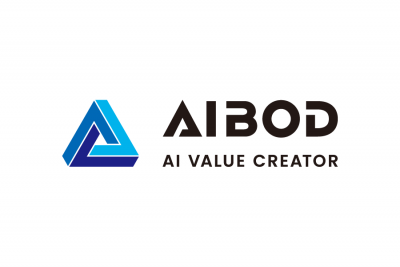 Team AIBOD Inc.
Team AIBOD is an AI start-up company that provides support for corporate AI implementation and digital transformation. Our comprehensive services range from consultation to system development.
We are offering three main businesses which are AIDI(AI Design & Integration), AIC(AIBOD Intelligence Conductor)and AIBOD Academy.
AIDI is a one stop service from AI consultation to AI system implementation.
AIC is an AI service that can be enabled to customers' business.
Academy is an education service with actual practice for companies' introducing AI or DX.
AIBOD is mainly managed by Matsuo as a CEO who is the founder of AIBOD, previously worked at IBM as an advisory engineer and product consultant. Technical team is led by the CTO Antoine who is the co-founder was a former assistant professor at Kyushu University, and has a wealth of technical experience in computer science. Main technical members have a great academic background with a PhD. R&D projects are well administered remote engineers in India and Vietnam. Technical team also includes excellent interns from Kyushu University. They are doing good research to help R&D projects. In addition, we welcome some interns from ENSEIRB-MATMECA, in France and NITTE University in India.
Our diverse workforce enables us to provide intelligent, user-friendly, and cutting-edge technology that solves your needs. AIC BAITEN STAND is one of the key solutions to provide you and your customers' smooth DX with low costs.
An easy to introduce, instantly operative solution package for unattended retailing. 
Team AIBOD's BAITEN STAND is an easy to introduce, instantly operative solution package for unattended retailing.Our Unattended store is an emerging solution to avoid human interaction or cash treatment in these COVID situations.Self-checkout using barcodes still have room for user experience improvement. IC tags based checkout is still cost demerit for low price retailing. Sensor rich full digitalized stores still required high cost and maintenance.AIBOD offers image recognition based membership style solutions to solve above issues. Our technology enables easy simple, obvious and quick checkouts and product management, even using deep learning. For checkout, shoppers only put their purchasing items and our AI identifies quickly. For managing products, training data only requires a few shots of images.By adapting membership style, shoppers are able to be identified, which works as a deterrent for security such as shoplifting. Then system cost for monitoring shoppers can be minimized.Now our business is focused on how companies can introduce operative AI to their business and execute business transformation using digital technology.We offer our service for consultation to AI business implementation as the company's top down strategy and introduce our instant AI solutions for dedicated operation as bottom up strategy. Also, we support HR training for their business transformation. BAITAN STAND is our first service for the instant AI service which we plan to release this April.