HAMASTAR TECHNOLOGY CO., LTD.
HamaStar Technology Co., Ltd. is a legal entity composed of Acer, Collier Digital Technology, Zhongshan Venture Capital, and Hetong Venture Capital. In 1998, it jointly invested and recruited a number of senior professional managers and technical experts in related fields, dedicated to software technology research and development and services, and with the goal of becoming an international software company, and actively promoting various opportunities for multinational industrial cooperation.

The company has a complete innovative technology research and development team dedicated to the research and development of innovative information application technologies. In recent years, the number of accumulated domestic and foreign patents has grown rapidly, and it has achieved remarkable results in assisting the industry to use innovative technologies and enhance competitiveness. The service targets include various government units, private enterprises, schools at all levels, and government agencies. In the past accumulated achievements, the company upholds the business philosophy of "Enthusiasm and Active", "Professional Service", "Best Quality" and "Pursue Excellence", which has been widely recognized by customers and won praises from customers.
1. Seamless integration : Automatically convert PPT,PDF to e-Materials.
2. Fast to build up quiz pool and easy to deliver assigned quiz to students.
3. Students can take photo shoot, upload pictures, join discussion real time and display ideas to other classmates.
4. Record statistics of student's overall performance, includes test scores, answer details etc.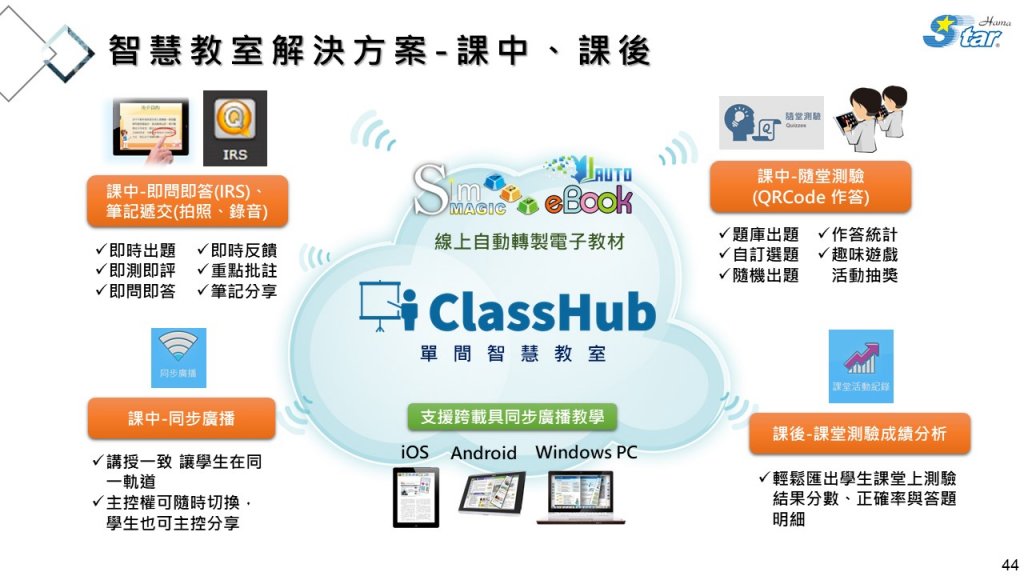 Solutions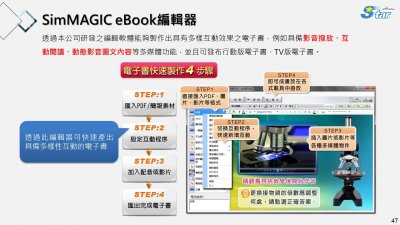 HAMASTAR TECHNOLOGY CO., LTD.
SimMAGIC eBook
1. Provides a variety of interactive functions to enhance students' reading and learning effects, such as 360° picture rotation, dynamic image carousel. 2. Regardless of the format of PPT, PDF, pictures, etc., can all be imported into the eBook, the imported presentation animation can also be retained. 3. Support different types of devices, including PCs, tablets, and smartphones, and can be exported at once.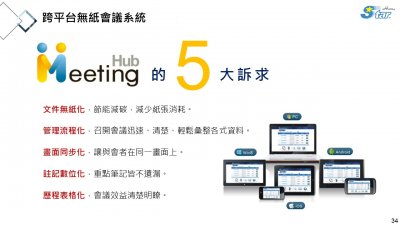 HAMASTAR TECHNOLOGY CO., LTD.
Meeting Hub
1. Synchronized the conference screen to ensure that the participants are on the same track. 2. For confidential meeting data can be multi-functionally controlled, for instance set permissions, time, and floating watermark. 3. Multiple ways of check-in and check-out, such as QR code, handwriting screen, NFC proximity card, face recognition.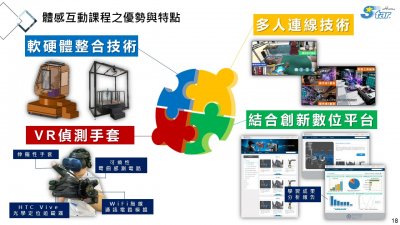 HAMASTAR TECHNOLOGY CO., LTD.
Immersion Education Solution
1. Provides a multi-user learning experience. 2. Self-developed Hama Gloves, designed for capturing full hand and finger action. 3. Situational simulation training combined with learning effectiveness evaluation system. 4. Combine virtual instructions and cues with actual device, create a detailed step-by-step training guide. 5. Real-time synchronization operation screen, the instructor can easily understand the situation of the student. 6. Simulate dangerous situations such as falling and shaking, and to make the experience more realistic.