Smart Government Steering Group
The framework of Taipei Smart City takes "smart government" as the core value, and promotes "smart security", "smart building", "smart transportation", "smart education", "smart healthcare", "smart environment", and "smart economy" to be the blueprint for the future development. In order to achieve it, "1+7 smart city steering groups" were established. The smart government steering group is comprised of the Department of Information Technology as the chair, the Department of Civil Affairs, the Department of Land, the Research, Development, and Evaluation Commission, and outside experts. The group is aimed to provide a more efficient business environment and citizen services by using smart technologies to intellectualize and digitalize the city government in Taipei.
TAIPEION – Innovative and Smart Public Affairs Application Ecosystem
The scope of TAIPEION covers over 80,000 workers of Taipei City Government, including the staff of first and second level agencies, as well as public schools of all levels. The interface meets the demand for a modernized public affairs work environment. In the past, employees need to check the different systems to look up if any case require processing and handling.
TAIPEION integrates the info from the various IT systems onto a platform that offer functions such as personalized dashboard, instant messaging, notification dispatch, scheduler, and announcement boards. It is also accessible via mobile devices over the Internet, thereby reducing unnecessary wait time and boosting work efficiency.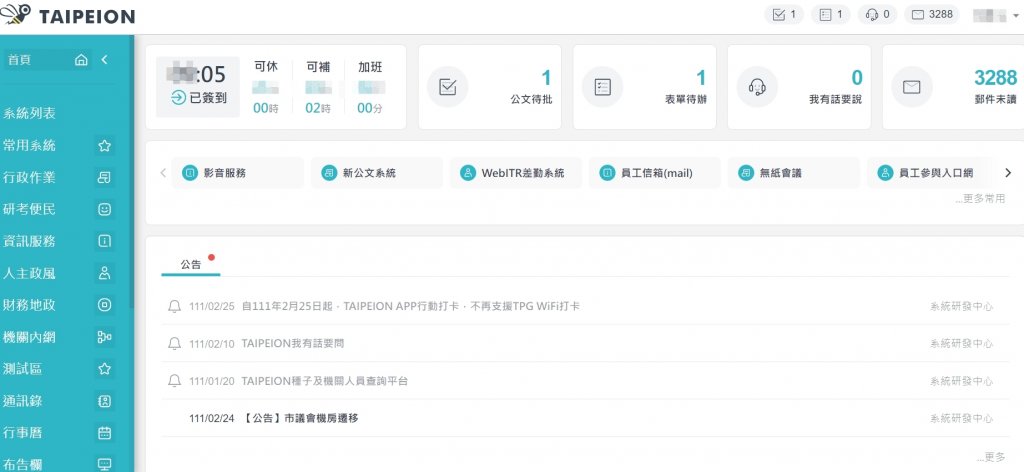 Download

Solutions