Department of Economic Development, Taoyuan
Taoyuan city was upgraded to a special municipality in 2014. The Department of Economic Development has six sections and four offices as well as a secondary division, including "Administration Office" "Accounting Office" "Personnel Office" "Governmental Ethics Office" "Industrial Development Section" "Investment Service Section" "Commerce Development Section" "Company Registration Section" "Public Utilities Section" "Markets Management Section".
To react climate change and reduce the emission of greenhouse gases, Taoyuan City Hall had announced the implementation of "Autonomous Regulations of Low-carbon City Development in Taoyuan City" in 2017. In order to accelerate the promotion of green energy policies, "Green Energy Promotion Office" was set up in February 2018.
Taoyuan city hall has widely promoted the installation of solar photovoltaics on the roofs of institutions, schools, residence, factories, etc. City hall used multi-use landfills to set up ground-type solar photovoltaics, and the water-type solar photovoltaics in the farm pond area. The capacity of solar photovoltaic integrated devices has increased significantly, and is expected to be 2022. With the concept of zero waste, low pollution, diversification and sustainable management, we will build the largest biomass energy center in Taiwan. In the agricultural Expo, we create a regional smart micro-grid, so that the park is self-sufficient in using electricity to achieve a circular economy. In addition, disaster prevention energy storage and fuel cell power generation equipment are installed in the rural areas, and rural areas are combined with renewable energy to promote a multi-energy integration system.
In the future, Taoyuan city hall will continue to carry out the low-carbon life, develop the renewable energy, and establish a low-carbon green city.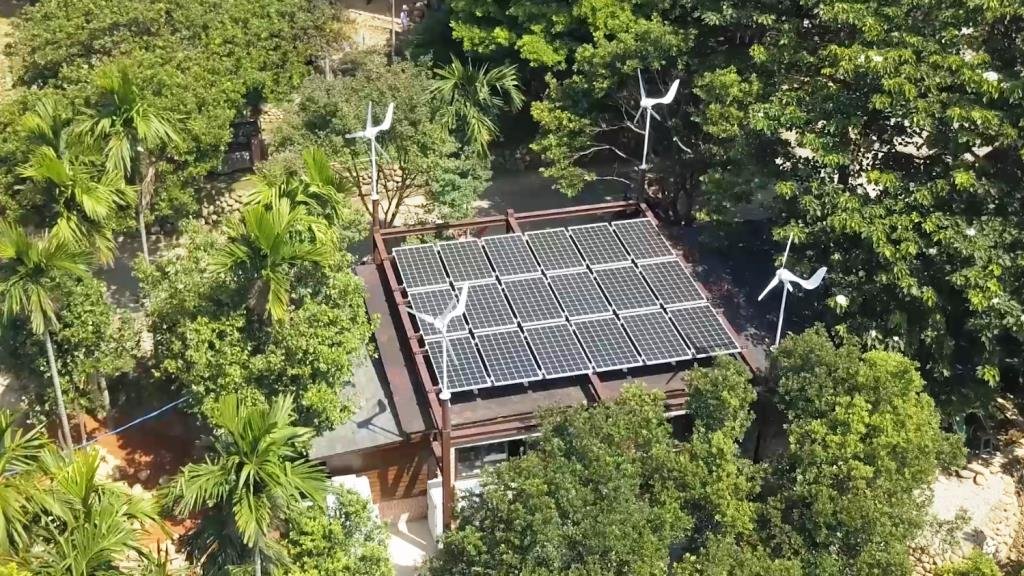 Download

Solutions