INTERNATIONAL CLIMATE DEVELOPMENT INSTITUTE
International Climate Development Institute is a non-profit organization that focuses on climate change, human rights, intergenerational justice, and developing rights, and actively participates in international activities. Inspired by the United Nations Sustainable Development Goals (SDGs), ICDI actively implement the SDG13 "Climate Action". The core belief of the organization is the concern for climate change and the right to human development; that is, when we talk about the adjustment and transformation that human beings need in the face of climate change, developing rights are important as well. With professional knowledge in climate governance, the organization provides assistance of capacity building, energy transformation, and development of adaptation strategies to disadvantaged groups to help them move towards a sustainable life with climate resilience.
Green City in Transformation - Kaohsiung City
Main issue: Carbon reduction
Solution: 〈Pilot Green Building Project - KAOHAUS〉

[Human-Centered Urban Design]
The design of KAOHAUS building takes inspiration from the Vertical Forest concept in Milan, Italy. For example, a comprehensive academic study of the design determined that the buildings' 3-meter balconies reduced direct sunlight. Therefore, Kaohsiung has encouraged the construction of similar terraces to reduce the heat load of the buildings' roofs and facades. Vertical garden designs also create a green urban landscape instead of a cement and metal facade. Ultimately, KAOHAUS aims to develop a unique architectural vocabulary and a brand signaling high quality and internationalism.

KAOHAUS confronts the problem of illegal construction by encouraging green designs that do not sacrifice building capacity but achieve afforestation vertically. KAOHAUS also simplifies construction application procedures to reduce barriers to building. For example, green buildings receive exemptions from regulations on area and volume if they meet outlined
sustainability requirements. These initiatives reduce the urban heat island effect while curbing illegal building activity and promoting development.

KAOHAUS guidelines promote general-purpose designs that are accessible to all ages, especially children and the increasing proportion of senior citizens. Features of universal design include layouts for baths and toilets, community gathering spaces and handicapped-accessible lifts.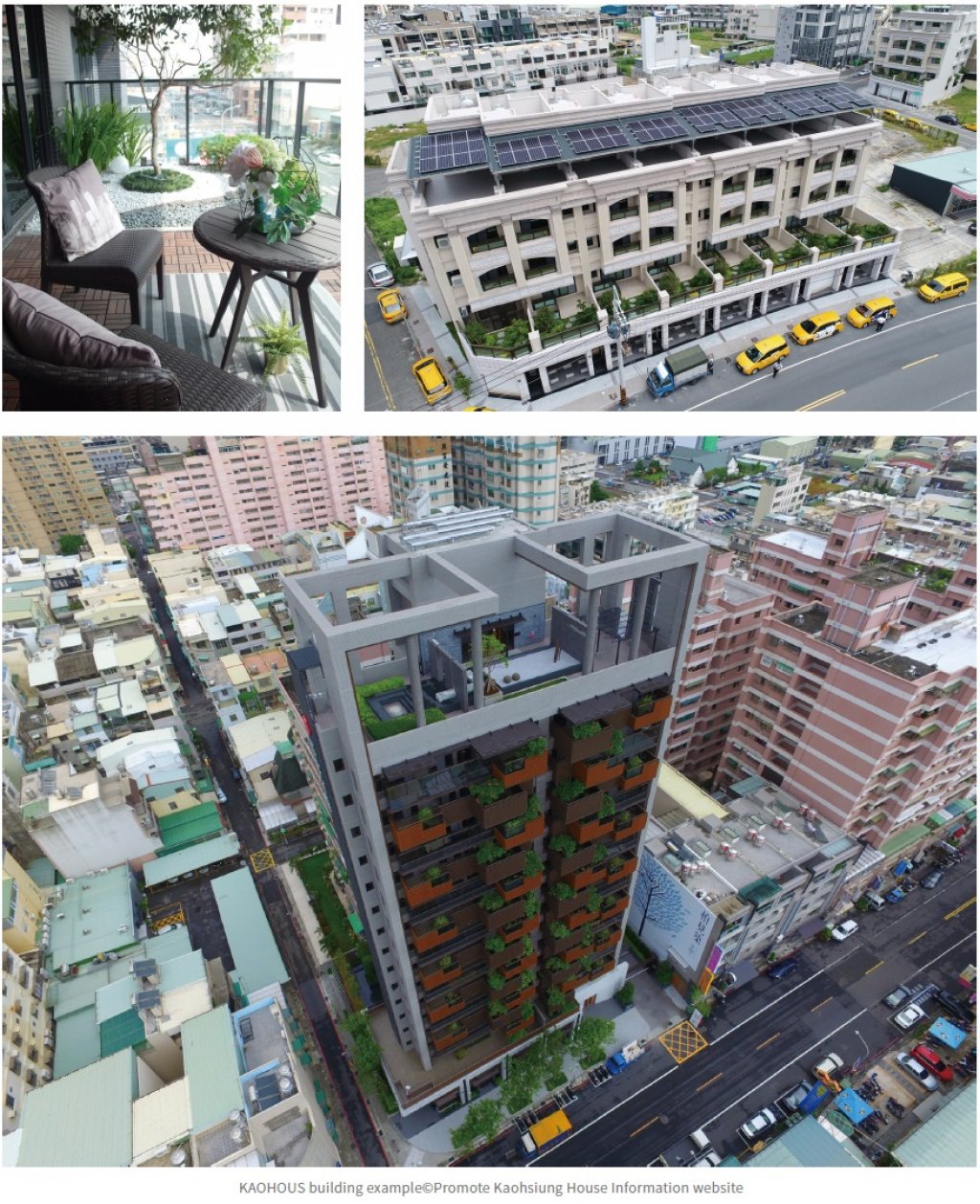 Solutions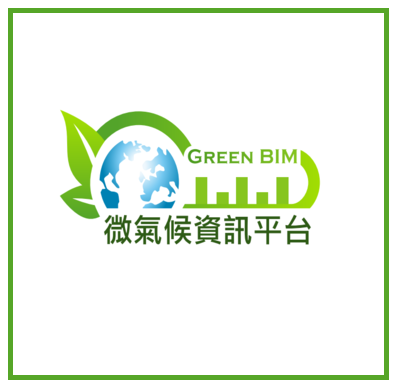 INTERNATIONAL CLIMATE DEVELOPMENT INSTITUTE
GreenBIM Program Case Introduction
Due to the effectiveness of climate change, extremely high temperature comes to be daily and causes a severe impact on living environment and energy consumption. It is important to know how to lower the impact without affecting crowd comfort. Not only in design phase that needs to consider energy consumption, but also in operation phase needs to consider. In fact, energy consumption in operation phase takes most part in building life cycle. GreenBIM Program - National Museum of Marine Science and Technology(NMMST) is the case that using high/low forecast temperature to adjust its air-conditioner operating timing. Precool the museum not only to decrease the peak load at noon, but also to make the indoor temperature reach the comfort zone earlier. The results are decreasing not only the penalty charges but also the rate of customer complaining about the indoor temperature.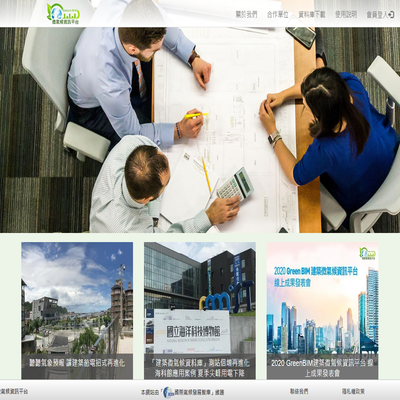 INTERNATIONAL CLIMATE DEVELOPMENT INSTITUTE
Green BIM Micro-Climate Data Platform
Life cycle of a building could be more than 60 years. If it could be designed and arranged by following local climate, it will decrease a lot of energy consumption in the after operating status. This website is sponsored by DELTA Company, Central Weather Bureau (CWB), National Building Centre and International Climate Development Institute. Establishing a TMY3 climate database with 4 types of format that are oftenly used in the building energy consumption software, also providing dependable weather data and statistic climate data for calculating yearly energy consumption. This website also provides many kinds of weather data to saving energy from design to operating phase.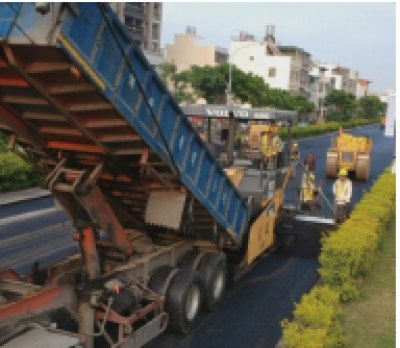 INTERNATIONAL CLIMATE DEVELOPMENT INSTITUTE
Application of Recycled Aggregate-Taoyuan, Taiwan
Since August 9, 2017, Taoyuan city has entrusted the Chinese Society of Pavement Engineering to carry out the Strategy and Specification Revision Service for the Regenerating and Reusing Materials in Public Works in Taoyuan City with a bid of NTD 898,000. The work items included seven meetings of experts and scholars (including normative discussions, feasibility of trial projects, pavement planning), supporting related experiments, seminars, and promotion of education and training. In order to solve the problem of millions of asphalt concrete remaining in asphalt plants for decades and the difficulty of re-construction of the asphalt plants, they will implement a procurement case of less than NTD1,000,000 over six months. Currently, it is common to use steel particles (oxidized slag) with a 30% substitution of the natural fractionation. Doing so saves about 6.24 Kg CO2e per ton in terms of carbon footprint. The Taoyuan City Office of Road and Accessory Maintenance conducted an oxidized asphalt concrete pavement trial project on Fengde Road, Bade District, Taoyuan City as a case study, using 1,300 tons of steel particles (oxidized slag). The carbon footprint was reduced by about 8,112 Kg CO2e, equivalent to one year of carbon dioxide absorption for 740 trees.