INTERNATIONAL CLIMATE DEVELOPMENT INSTITUTE
ICDI, together with ICLEI Kaohsiung Capacity Center (ICLEI KCC), co-launched the
''2019 Global Smart Solution Report: City Challenges and Innovations'' during COP24 and the 2019 Smart City Summit & Expo. This report, building on the momentum of Taipei Smart City Summit & Expo 2018 (SCSE), aims to showcase selected smart city achievements around the world.

 During COP23, global and regional leaders have issued the Bonn-Fiji Commitment, signifying the strong commitment and intention of local and regional leaders working in partnership with all levels of government to achieve the Paris Agreement. With the vision to put the commitment into practice and live up to sustainable development goals, this report outlines the diverse urban challenges that cities have faced and further provides an overview of practical solutions applied to achieve their goals of inclusive, safe, resilient and sustainable human settlements.
GreenBIM Program Case Introduction
Due to the effectiveness of climate change, extremely high temperature comes to be daily and causes a severe impact on living environment and energy consumption. It is important to know how to lower the impact without affecting crowd comfort. Not only in design phase that needs to consider energy consumption, but also in operation phase needs to consider. In fact, energy consumption in operation phase takes most part in building life cycle.
GreenBIM Program - National Museum of Marine Science and Technology(NMMST) is the case that using high/low forecast temperature to adjust its air-conditioner operating timing. Precool the museum not only to decrease the peak load at noon, but also to make the indoor temperature reach the comfort zone earlier.
The results are decreasing not only the penalty charges but also the rate of customer complaining about the indoor temperature.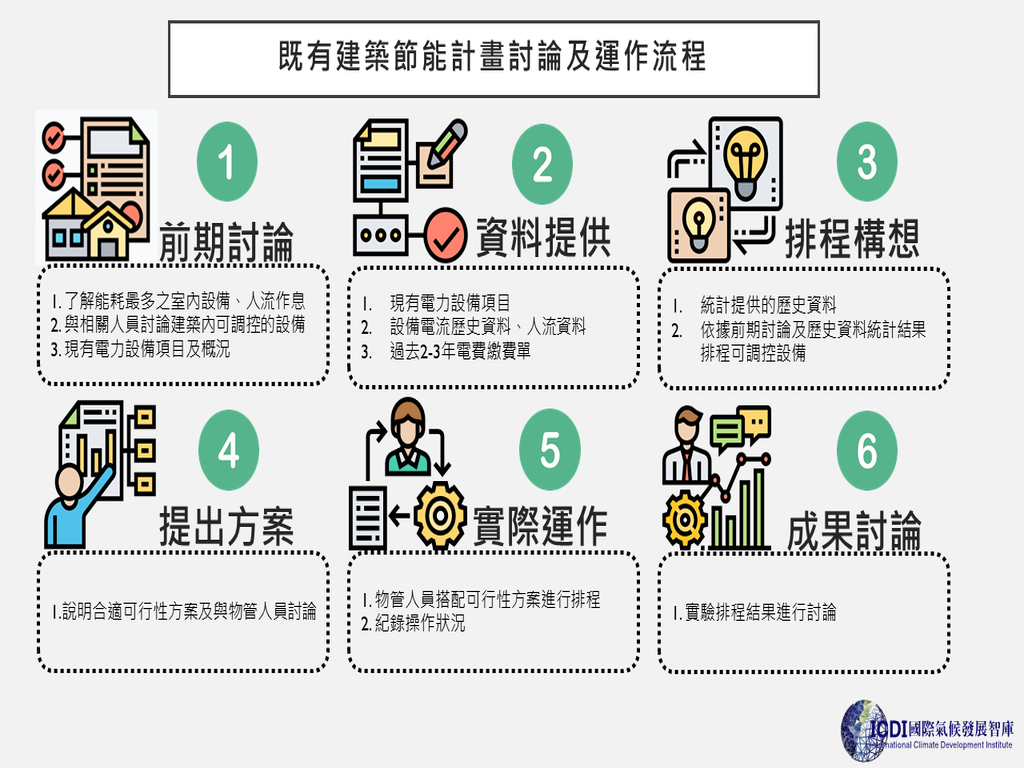 Download

Solutions