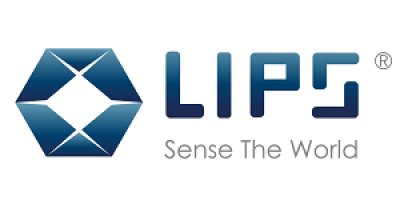 LIPS Corporation
LIPS Corporation is a global leading 3D AI solution provider. Our product and solutions can perform AI inferences of the 3D depth images to perform industrial applications with great speed and accuracy.

LIPS designs, builds, and customizes 3D depth cameras with mainstream 3D sensing technologies including Time-of-Flight (ToF), Stereo, and Structure Light.

We also develop 3D AI middleware and applications such as 3D Scanning, 3D Measurement, 3D Skeletal Tracking, 3D Motion Gesture, 3D People Counting, 3D Facial Recognition, and more.

LIPS also provides 3D AI systems and solutions such as Vision Guided Robotics (VGR), 3D AI Facial Recognition Terminal, 3D AI Smart Parcel Kiosk, 3D AI Elderly Care Solutions to fulfill our customers' applications.

Over the years, LIPS have also accumulated great expertise in 3D ToF camera calibration and mass production that will soon become mainstream in consumer smart phones.

LIPSedge AE 400 Industrial 3D Camera
LIPSedge™ AE400 stereo camera is powered by Intel® RealSense™ Technology and designed for industrial applications, such as robot applications, logistic/factory automation, and 3D monitoring/inspection

- Ruggedized enclosure with IP67 classification designed for stringent industrial environment
- Support GigE with PoE which allows both faster data and higher power over distance in a single cable comparing to USB
- 100% compatibility with RealSense™ SDK and support industrial platforms such as NVIDIA Isaac & Halcon
- Built-in 6-axis IMU for borader application support
- Support of LIPS strong middleware portfolio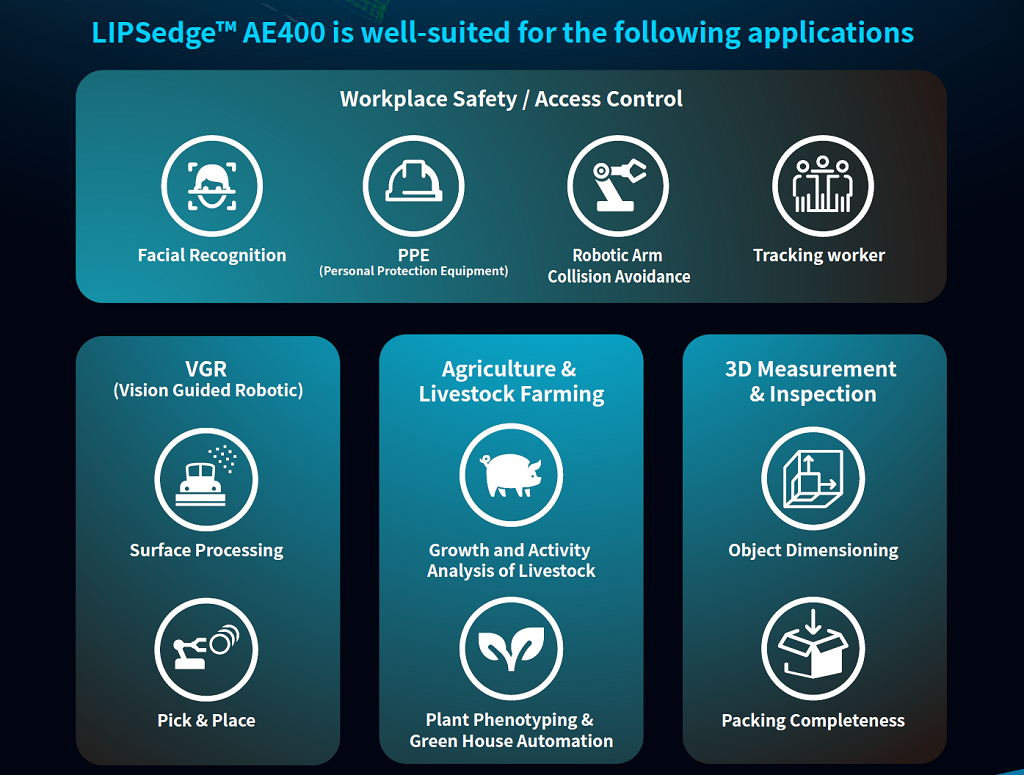 Download