INTERNATIONAL CLIMATE DEVELOPMENT INSTITUTE
ICDI, together with ICLEI Kaohsiung Capacity Center (ICLEI KCC), co-launched the
''2019 Global Smart Solution Report: City Challenges and Innovations'' during COP24 and the 2019 Smart City Summit & Expo. This report, building on the momentum of Taipei Smart City Summit & Expo 2018 (SCSE), aims to showcase selected smart city achievements around the world.

 During COP23, global and regional leaders have issued the Bonn-Fiji Commitment, signifying the strong commitment and intention of local and regional leaders working in partnership with all levels of government to achieve the Paris Agreement. With the vision to put the commitment into practice and live up to sustainable development goals, this report outlines the diverse urban challenges that cities have faced and further provides an overview of practical solutions applied to achieve their goals of inclusive, safe, resilient and sustainable human settlements.
the challenge of a connected and integrated neighborhood - Donostia-San Sebastian, Spain
San Sebastian is targeted to develop a new urbanization context allowing them to achieve a more sustainable, efficient, better connected and integrated neighborhood model. In this context, Txomin has become a "city-laboratory" where different initiatives can be tested and implemented, promoted or coordinated from the public or private initiative in collaboration with citizens, city businesses, neighborhood businesses, etc. Energy efficiency, ICTs, Infrastructure and Sustainable mobility-related initiatives are carried out: Building retrofitting、Smart Building and Smart Homes、District Heating system、Sustainable mobility、Connectivity (fiber, 5G testing)、Intelligent lighting、Participatory processes for citizens and businesses.
Around 1500 new homes and 156 consolidated dwellings are beneficiaries of these initiatives, enjoying close relationships with all the actors that are involved in the development of the project. This allows residents to remain the central point of the project, analyzing their needs, wishes and opportunities into particular smart initiatives.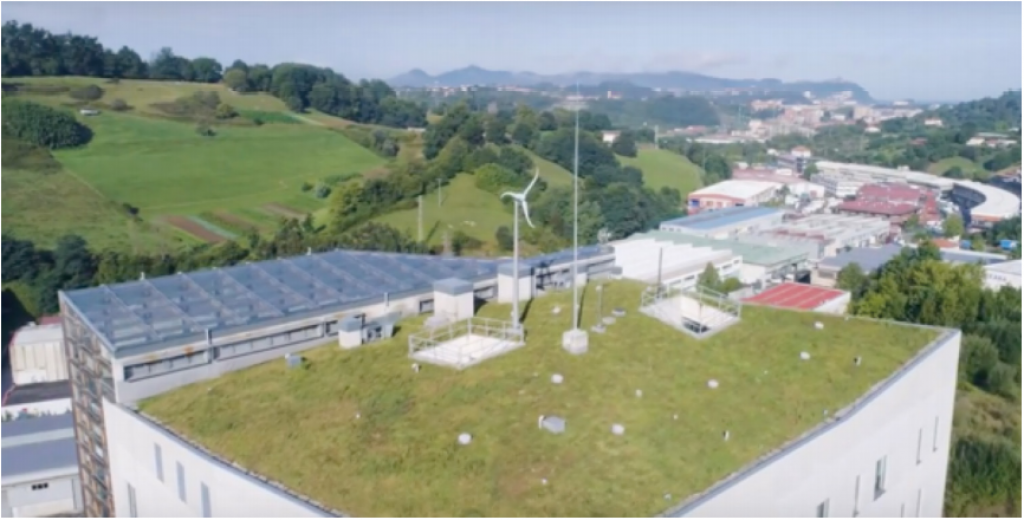 Solutions