INTERNATIONAL CLIMATE DEVELOPMENT INSTITUTE
ICDI, together with ICLEI Kaohsiung Capacity Center (ICLEI KCC), co-launched the
''2019 Global Smart Solution Report: City Challenges and Innovations'' during COP24 and the 2019 Smart City Summit & Expo. This report, building on the momentum of Taipei Smart City Summit & Expo 2018 (SCSE), aims to showcase selected smart city achievements around the world.

 During COP23, global and regional leaders have issued the Bonn-Fiji Commitment, signifying the strong commitment and intention of local and regional leaders working in partnership with all levels of government to achieve the Paris Agreement. With the vision to put the commitment into practice and live up to sustainable development goals, this report outlines the diverse urban challenges that cities have faced and further provides an overview of practical solutions applied to achieve their goals of inclusive, safe, resilient and sustainable human settlements.
Tidal Energy - Vestmanna, Faroe Islands
With Minesto's technology, SEV, a power producer and distributor on the Faroe Islands, can add a predictable and affordable source of clean energy with the potential to play a significant role in Faroes Islands' transition to 100 percent renewable energy by 2030.

Minesto's patented technology is the only known technology that has been verified in authentic conditions at sites with velocities in the range of 1.2m/s to 2.5m/s. Minesto's technology consists of a wing with a small turbine attached underneath. The wing tethered to the seafloor, uses a lift force of the underwater current to move in a figure of eight shaped trajectories. In doing so, the turbine is pushed through the water at a speed up to ten times higher than that of the actual stream.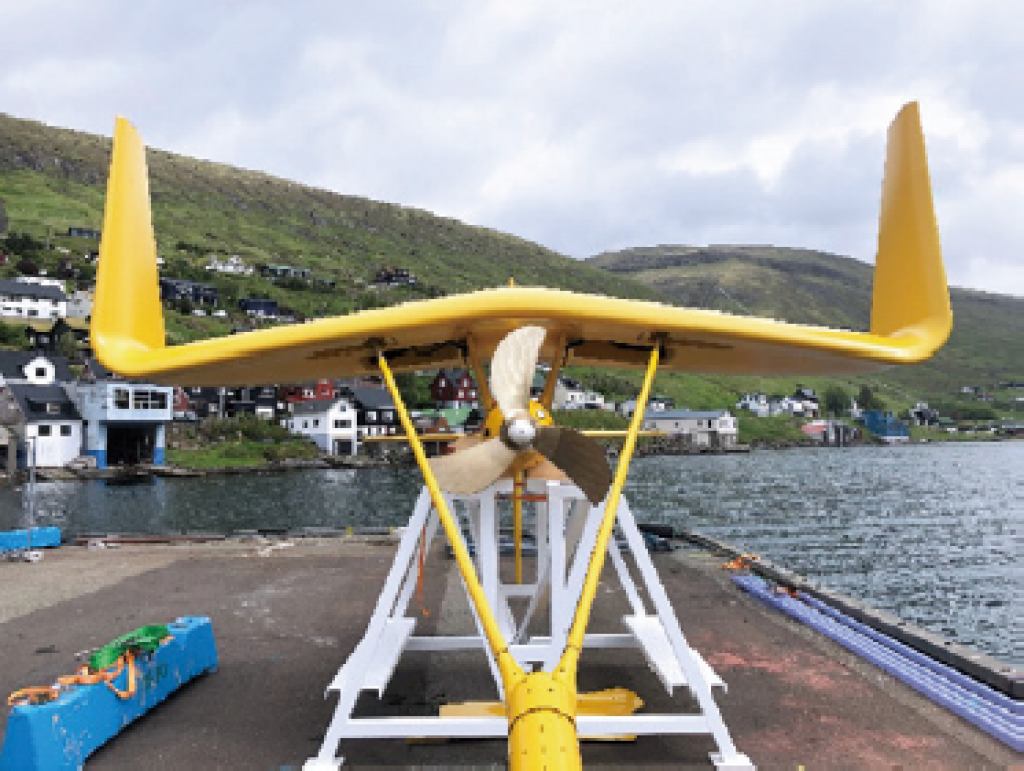 Solutions