Department of Environmental Protection, Taoyuan City, Taiwan
The EcoLogistics Community is established by ICLEI, a city network with ambitious visions, led by various innovators and dreamers, and supported by experts and industrial enterprises. It aims to be an international leader in sustainable freight and ecological logistics. Taoyuan has officially signed a contract with ICLEI on October 27, 2019, becoming the world's first chair for the international EcoLogistics Community.
EcoLogistics is the development of freight transport based on a low-carbon, sustainable, and people-oriented perspective. Over 2,000 logistics companies, accounting for 80% of total logistics companies are located in Taoyuan. Taoyuan, as the center of Taiwan's logistics industry, has the responsibility to lead the international community to implement EcoLogistics. Therefore, Taoyuan EcoLogistics Project Office was established to integrate the city government, industry, experts, scholars, and international organizations, in order to promote EcoLogistics. By doing this, cities can not only develop the economy but also protect the environment and create a win-win situation.
E-commerce AI logistics (HCT Logistics)
HCT have 3,500 service trucks to completes the last mile delivery of 60,000 customers' supply chain.
1. E-commerce logistic solutions
2. Optimal path by big data planning to achieve environment friendly
3. Intelligent warehousing soltions- Shuttle Rack
4.Software robot automatic process control and management system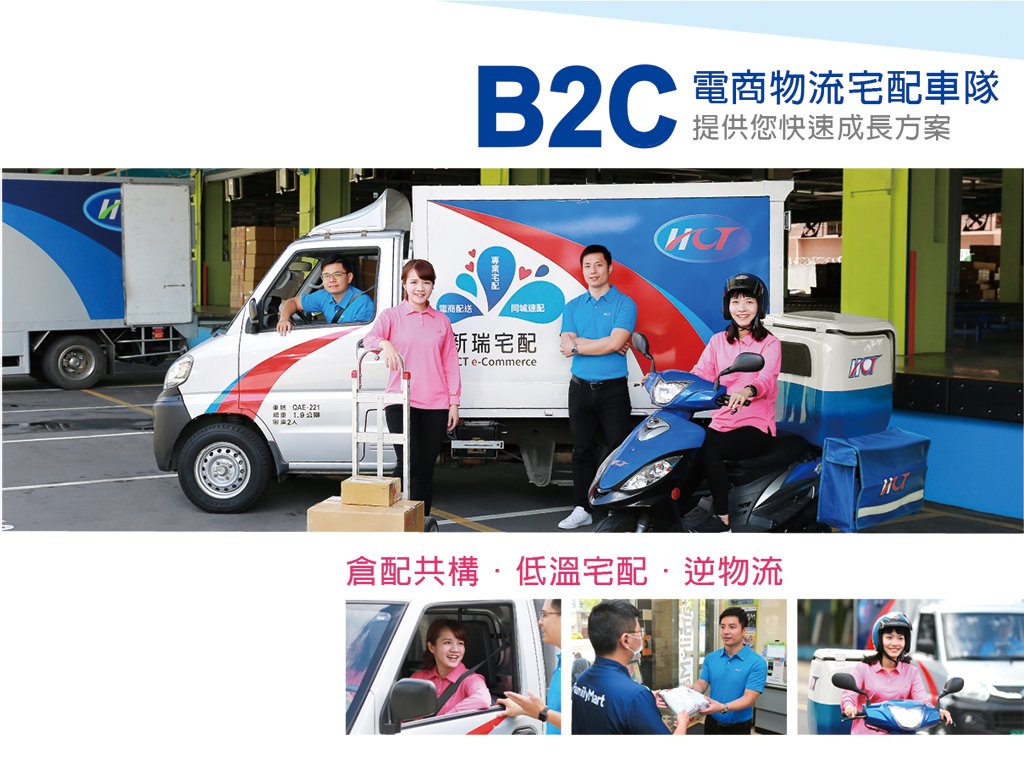 Solutions