Department of Transportation,Taoyuan City, Taiwan
The "city of national gateway", need to create internationalized transportation service quality, grip the pulsation of global transportation, develop new thinking about transportation, and continuously develop new business of transportation.
Move toward the idea of "humanistic, safety, convenience, and excellence", and further to achieve 6 policies of this DEPARTMENT: "diversified transportation planning, sophisticated transportation management, matured transportation facilities, excellent road quality, convenient parking management, and electronic administration".
To cooperate with central government policy, so as to accomplish the consistency of transportation administration, to propel various important transportation constructions, actively improve transportation, satisfy demands of the public, enhance living quality and generate excellent transportation environment, as well as plan out vision of ideal future transportation in accordance with transportation demands, social economic conditions and regional environment in the City.
Science and Technology Enforcement
In recent years, the population of Taoyuan Metropolitan Area has grown rapidly, traffic is heavy, and there have been problems of congestion and illegal driving all the year round.
In order to fundamentally improve the traffic, we start building Science and Technology Enforcement equipment to detect violating vehicles 24 hours a day, and to identify violations in real time. It can prevent frequent violations and let traffic light and safety.
In order to enhance the public bus experience, Taoyuan City has created an integrated smart bus service. Citizens can use the Taoyuan Bus APP to check the instant arrival time before set off so that to arrange their commuting or traveling demand better. When passengers arrive at the bus stop, they can get real-time bus information through smart stop signs, and we also provide a comfortable waiting environment through the combination of shelters and chairs. With Taoyuan Citizen Card, you can enjoy a buy-one-get-one discount, and through the in-car stop name dialing system, provides information about stops along the way to prevent people from missing the stops. Finally, through the bus seat resignation system and bus body temperature detection system, provide citizens with more convenient and caring bus services.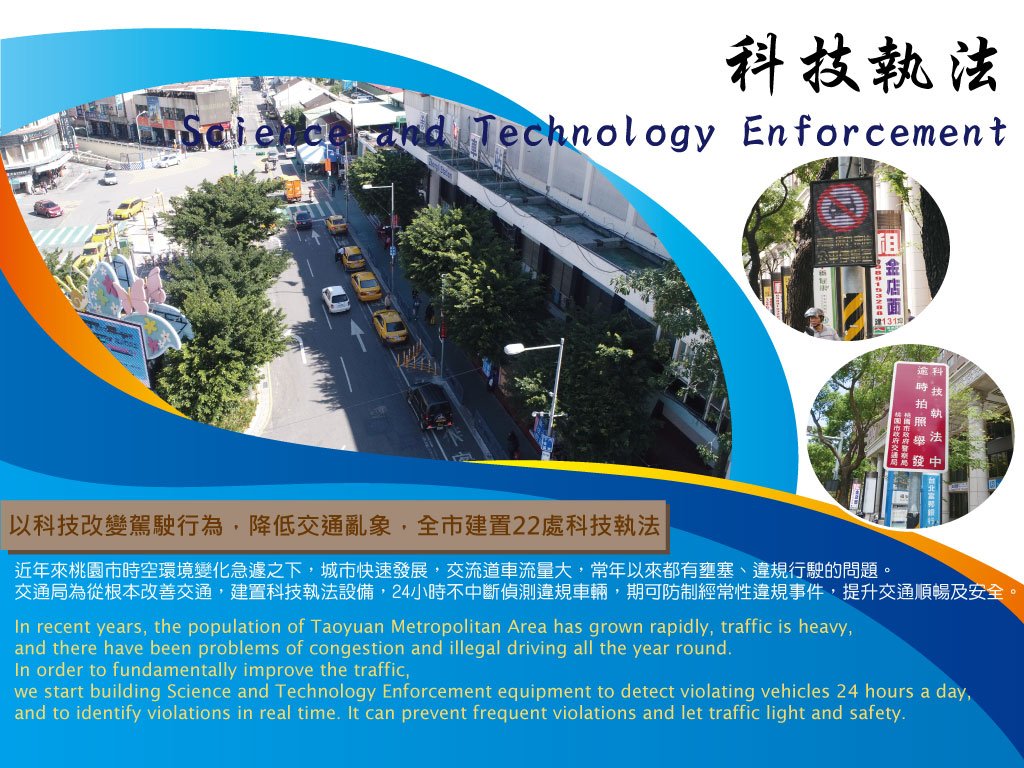 Solutions